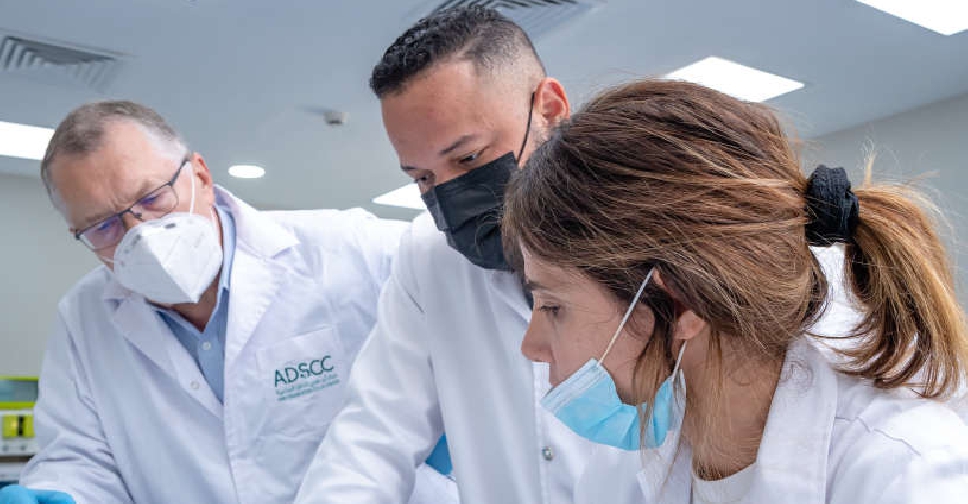 Supplied
A leading research institute in the UAE has started trialling an innovative immunotherapy for the treatment of blood cancers.
The Abu Dhabi Stem Cells Centre (ADSCC) is the first in the region to study the safety and effectiveness of CAR T-cell therapy for tackling myeloma, lymphoma, and certain forms of leukaemia.
It's the very first time that the therapy is locally manufactured in the UAE.
The process uses the body's own immune cells to search and destroy cancerous cells.
The latest initiative marks a major milestone in the UAE's efforts to become a leading player in medical innovation and R&D.
Speaking on the significance of the clinical trial, Dr. Fatema Al Kaabi, Director of the Abu Dhabi Bone Marrow Transplant Programme and Co-Principal Investigator of the CAR T-Cell clinical trial, said, "We are proud to be the first in the UAE and region to locally manufacture this new and innovative treatment in its entirety and conduct research to better understand the effects it has on tumour cells."
Developed in partnership with biomedical research firm, Miltenyi Biotec, the CAR T-Cell will involve the use of apheresis – a minimally invasive blood donation process that separates blood components for analysis and treatment.
A genetic modification is then performed to the T-Cell, a type of white blood cell that is an essential part of the immune system, to attack only the identified tumour cells for each patient.
The genetic modification of immune cells involves the use of viral vectors - tools that are commonly used by molecular biologists to deliver materials and information into cells.
Viral vectors were most recently used for the global production of certain COVID-19 vaccines that use a modified version of a different virus (the vector) to deliver important instructions to our cells.
For the CAR T-Cell clinical trial, these viral vectors are being produced internationally in partnership with Miltenyi Biotec.