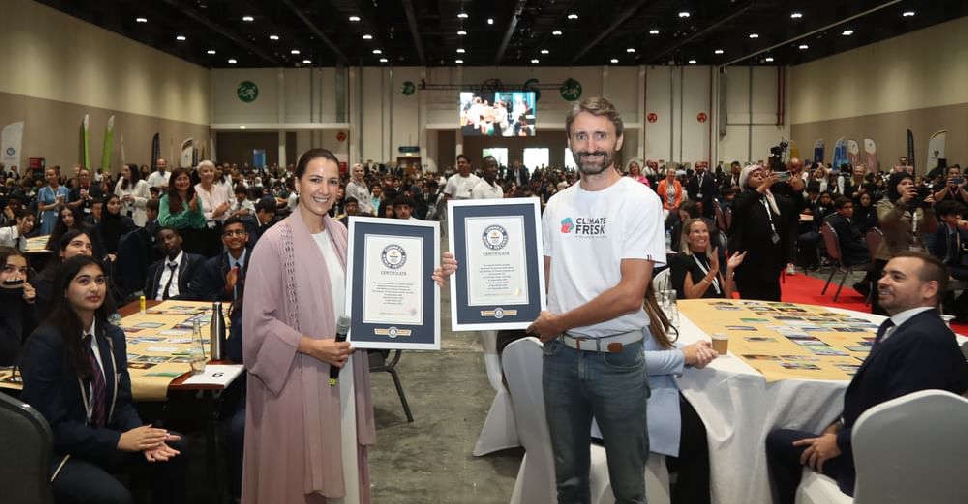 The UAE has set two new Guinness World Records, for hosting the largest climate change awareness lesson and having the highest number of nationalities attending it.
The group included over 1,100 students from 57 different nationalities.
The attempt was launched by Mariam Bint Mohammed Almheiri, Minister of Climate Change Environment, in collaboration with the professional services organisation EY, French climate education NGO Climate Fresk, and Aldar Education.
She said that the record adds to the UAE's aspirations to be "one of the most climate-conscious nations on earth", adding that to do so the youth must not only understand the challenges and issues the world currently faces but also become involved in the journey to climate neutrality.
The cohort of students gathered at Abu Dhabi's ADNEC Exhibition and Conference Centre to break the record, while discovering more about climate change, and what part they can play in mitigating its effects.
The attempt also aligns with the focus on youth participation in climate negotiations at COP28, which will have the first Youth Climate Champion with a Ministerial role.