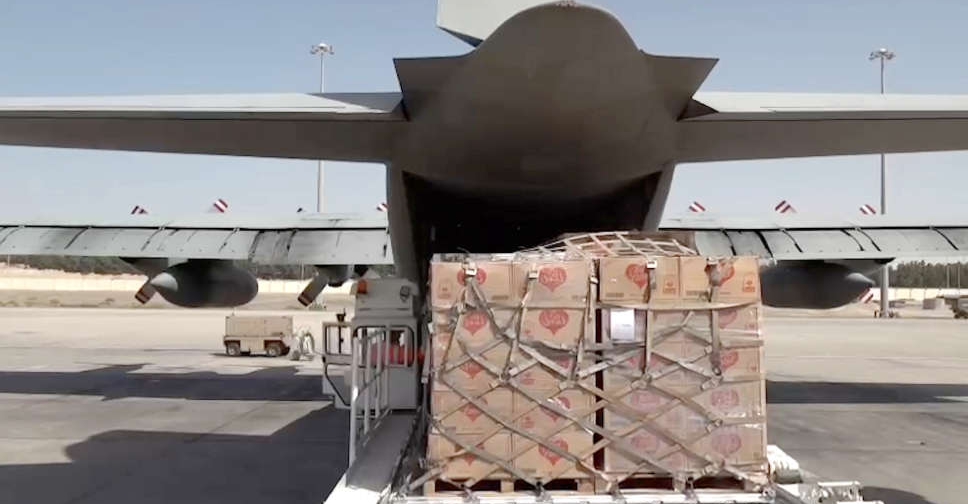 WAM
Two UAE aircraft carrying humanitarian aid has arrived at Damascus airport to help those affected by the earthquake that struck Turkey and Syria.
A total of 12 tonnes of essential supplies and tents to lodge displaced people are part of the initial aid package arriving in Syria.
It's part of the 'Gallant Knight / 2' operation directed by UAE President His Highness Sheikh Mohamed bin Zayed Al Nahyan.
Sheikh Mohamed ordered $50 million to be sent to support people in Turkey and $50 million to help those in Syria.
The death toll of a devastating earthquake in southern Turkey and Syria jumped to more than 7,800 people on Tuesday as rescuers worked against time in harsh winter conditions to dig survivors out of the rubble of collapsed buildings.