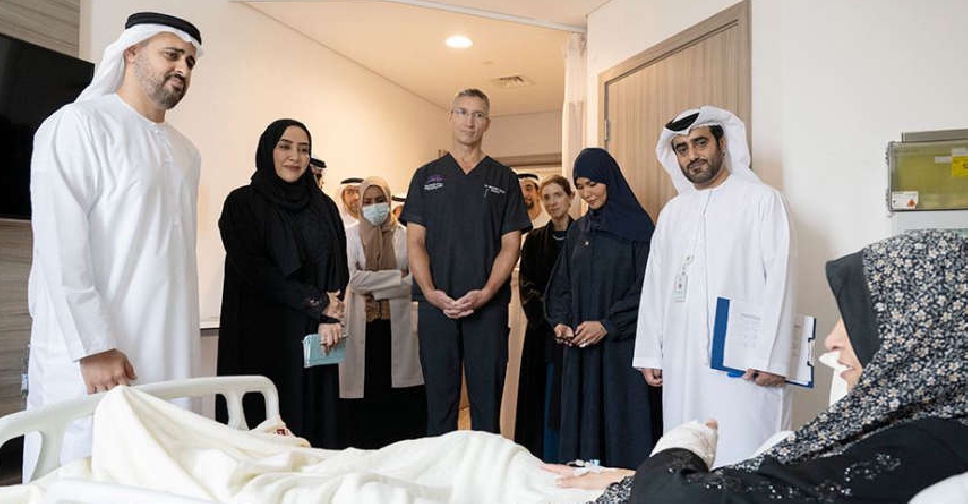 Sheikh Theyab bin Mohamed bin Zayed Al Nahyan, Chairman of the Office of Development and Martyrs Families Affairs at the Presidential Court, has visited Palestinian children and their families receiving medical treatment in UAE hospitals.
His visit came as part of the continued humanitarian relief initiative supporting the Palestinian people after the first plane with 15 Palestinians arrived in the UAE on Saturday.
Sheikh Theyab spent time with the children and their family members, and wished them a speedy recovery.
Under the directive of His Highness Sheikh Mohamed bin Zayed Al Nahyan, 1,000 Palestinian children will be flown in from Gaza to be treated at UAE healthcare facilities.
Since the outbreak of the crisis, the UAE has provided a humanitarian aid package of USD 20 million (AED 73.46 million) to Gaza and ordered the establishment of a field hospital inside the Gaza Strip as part of the "Gallant Knight 3" operation.
So far, the UAE has dispatched 51 planes carrying 1,400 tonnes of food, medical, and relief supplies, in coordination with international organisations such as the UN World Food Programme.