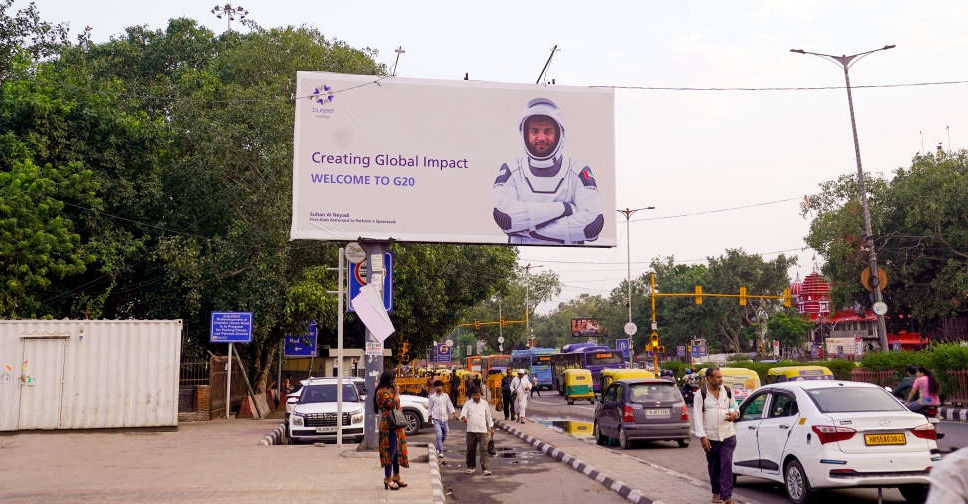 WAM
Emirati astronaut Sultan Al Neyadi is one of the faces of the G20 Summit in India after successfully completing the longest-ever Arab space mission.
Al Neyadi returned to earth on September 4 after creating history by becoming the first Arab astronaut to complete a spacewalk.
The campaign has caught the attention of both residents of the city and the summit delegates alike. The UAE and India share an interest in the space sector and seek to invest in space exploration through joint projects.
#UAE astronaut Sultan Al Neyadi adorns New Delhi's skyline ahead of G20 Summit#WamVideo https://t.co/5gUWkmaZrN pic.twitter.com/oV1Ng8KHSB

— WAM English (@WAMNEWS_ENG) September 7, 2023
Elsewhere in the US, the astronaut's father welcomed his son back to Earth with a heartfelt poem, in which he described him as the "hope of a nation".
Saif Al Neyadi is currently with Al Neyadi and Hazza Al Mansouri, who was the first Emirati into space, in Houston, Texas as his son is undergoing routine health checks.
رائد الفضاء الإماراتي #سلطان_النيادي برفقة والده و #هزاع_المنصوري واصدقائه pic.twitter.com/eg9LYRsFUp

— حامد رعاب (@Hamedruaab) September 6, 2023