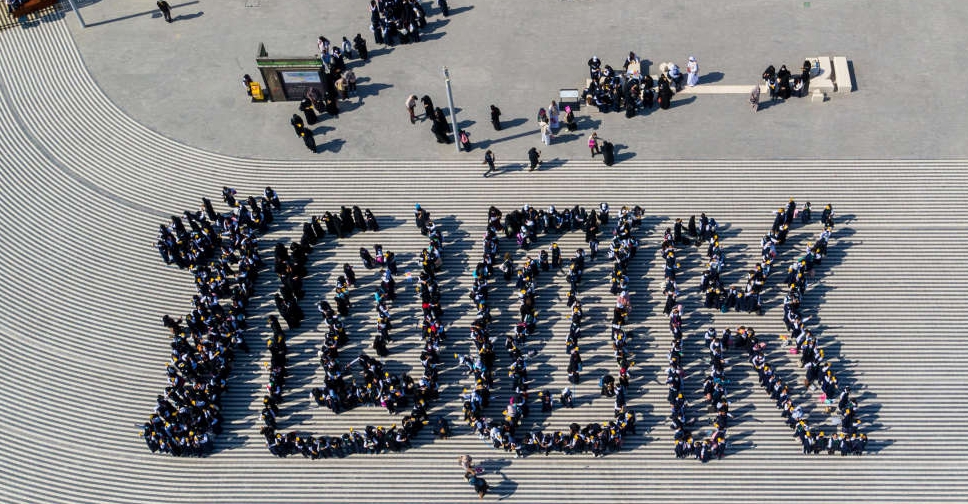 Expo 2020 Dubai
Four hundred students formed a '100K' sign near the Sustainability Pavilion to mark 100,000 public school visits to Expo 2020 Dubai. 
The human installation was led by Jameela bint Salem Mesbeh Al Muhairi, UAE Minister of State for Public Education.
The Expo School Programme, designed to inspire students of all ages to think critically, communicate effectively and grow intellectually is offering four free curated educational journeys to UAE schools across Expo 2020: Legacy of the UAE; World of Opportunities; Sustainable Planet; and Universe in Motion.
Running until March 31, 2022, Expo 2020 is inviting visitors from across the planet to join the making of a new world during a six-month celebration of human ingenuity, innovation, progress and culture.