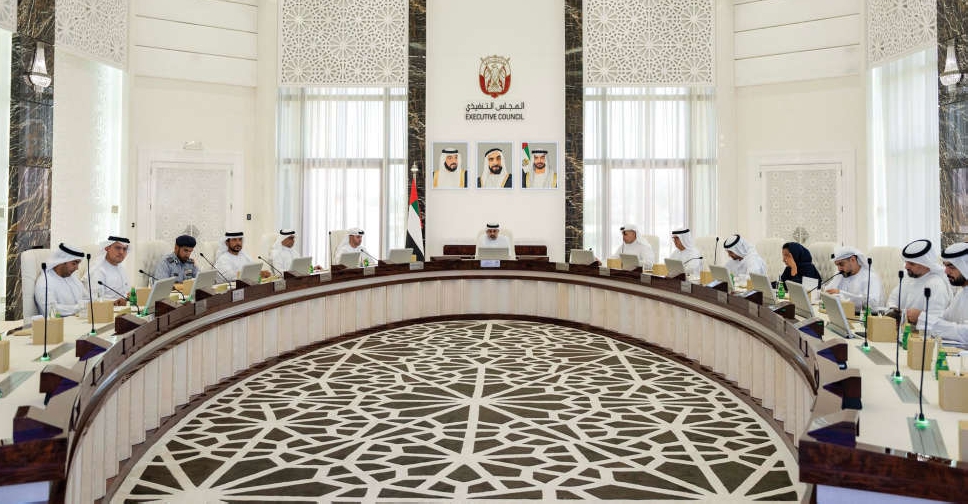 The first Abu Dubai Executive Council, chaired by His Highness Sheikh Khaled bin Mohamed bin Zayed Al Nahyan, Crown Prince of Abu Dhabi, has reviewed government plans, priorities and projects.
Held at the Abu Dhabi Crown Prince Court, the Council discussed strategies aimed at developing integrated and sustainable neighbourhoods across the Emirate.
Sheikh Khaled also highlighted the Executive Council will ensure the continuation of the Abu Dhabi Government's commitment to achieving the vision of President His Highness Sheikh Mohamed bin Zayed Al Nahyan through the key pillars of housing, education and healthcare.
During the meeting, the Executive Council approved the updated housing benefits policy, including updated eligibility criteria to Emirati families and to reduce waiting times to claim housing benefits.
The policy includes providing ready-built homes free-of-charge for low-income citizens, increasing the value of housing loans to support those in need, and establishing criteria for swapping housing benefits.
The Executive Council also reviewed progress on current government initiatives, including housing and facilities projects. His Highness gave directives to develop a comprehensive and future-proofed housing services framework for citizens in Abu Dhabi in partnership with the private sector, to ensure a smooth and time-efficient construction process and rapid access to services.
Sheikh Khaled was also introduced to plans, updates and outcomes of the first phase of the Livability Strategy, which includes the development of community facilities projects worth AED 12 billion in Abu Dhabi, Al Ain and Al Dhafra. These include pedestrian and bicycle paths, sports facilities, health clinics, mosques, public parks and green spaces.
His Highness also greenlighted the next phase of the Livability Strategy, to develop and provide integrated and sustainable neighbourhoods that offer a healthy lifestyle in line with Emirati culture and traditions.
The Executive Council also reviewed progress being made within the Abu Dhabi Government services ecosystem. His Highness gave the go-ahead for the government services eco-system to be updated immediately to enhance government services further, meet customers' needs smoothly and efficiently, save users time and effort and improve access to services.
Abu Dhabi Government entities have so far provided more than 700 services through their unified channels, with customers carrying out more than eight million transactions over the past year.
At the end of the meeting, His Highness emphasised the importance of empowering citizens and youth with opportunities as a top priority for the government and a key focus area for the Executive Council.