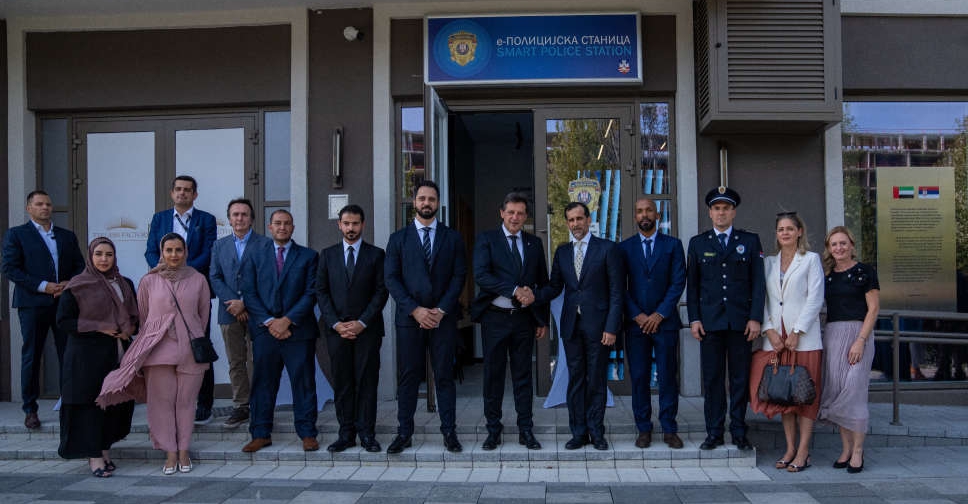 Serbia has opened its first Smart Police Station with the help of the UAE's expertise in developing advanced policing technologies.
The project is inspired by the success of Dubai Police's Smart Police Stations (SPS) that provide security and community services around the clock, without human intervention.
The establishment of the hi-tech facility in Belgrade reinforces the strong strategic relations between the UAE and Serbia.
"This venture is a significant milestone in our collaborative efforts and represents our common commitment to advancing public services and security," said Bratislav Gašić, Serbia's Minister of Interior.
"Our shared objective is to transform Serbian police stations, combining Emirati innovation and Serbian security expertise. These smart police stations will provide various services in multiple languages 24/7 without human intervention, mirroring the SPS in Dubai," added Lt. General Abdullah Khalifa Al Marri, Commander-in-Chief of Dubai Police.
Driven by Emirati expertise in digitization and government services, His Excellency Bratislav Gašić, Minister of Interior of the Republic of Serbia, and His Excellency Lieutenant General Abdullah Khalifa Al Marri, Commander-in-Chief of @DubaiPoliceHQ, inaugurated the first Smart… pic.twitter.com/VRZawzmKlt

— Dubai Media Office (@DXBMediaOffice) September 28, 2023