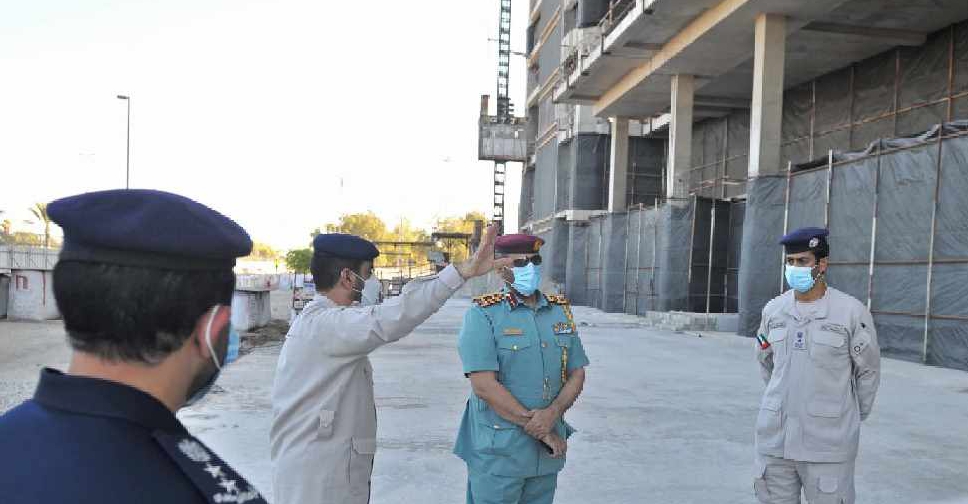 @ADPoliceHQ/ Twitter
Safety measures are being put in place by the Abu Dhabi Police for the demolition of Mina Plaza Towers next week.
The old, abandoned blocks will be brought down on Friday, November 27, to make way for a major redevelopment project.
Shops in the area will temporarily close from 7:00 pm on Thursday, November 26 until 4:00 pm the next day.
The redevelopment project in Mina Zayed area will include renovating existing souks, building new fresh food markets as well as dedicated facilities for dates, carpets, plants and wholesale trading.
Existing shops will remain open while work is being carried out, and will be transferred to their new location on completion of the projects.
Existing shops in the commercial area of Mina Zayed, which is being redeveloped by @AbuDhabiDMT and @ModonProperties, are to remain open while work is being carried out, and transferred to their new location on completion of the projects. pic.twitter.com/yP9Vn81Ln4

— مكتب أبوظبي الإعلامي (@admediaoffice) November 19, 2020
#أخبارنا | #شرطة_أبوظبي تقف على آخر الاستعدادات الخاصة بتأمين هدم أبراج "ميناء بلازا "https://t.co/hdHs7OzxnN pic.twitter.com/Zyvwv6CqUc

— شرطة أبوظبي (@ADPoliceHQ) November 18, 2020