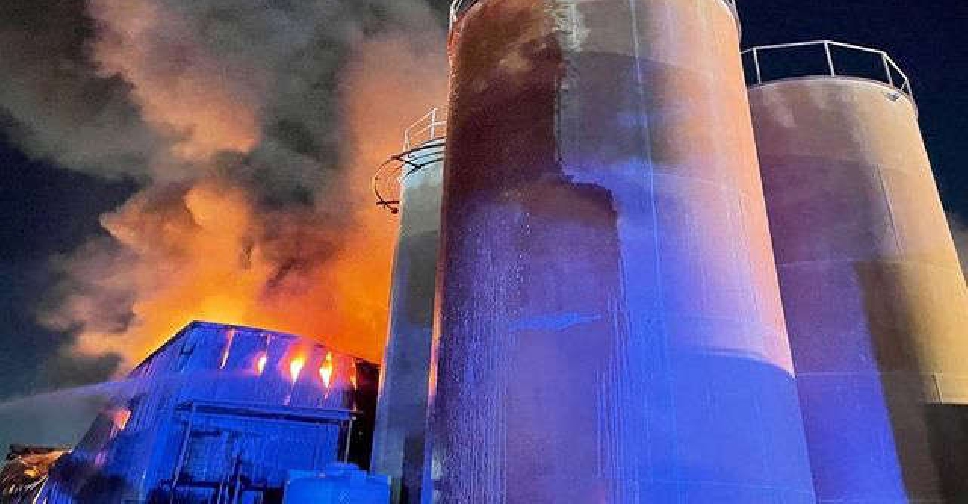 Instagram / @rak997
A fire that broke out at an oil factory in Ras Al Khaimah has been put out.
Authorities received news of the fire at 7:30 pm on Monday at Al-Jazirah Al-Hamra.
The incident saw a quick response from four fire fighting teams from Ras Al Khaimah and support teams from Umm Al Quwain.
No injuries have been reported.
Brigadier General Mohammed Abdullah Al Zaabi, Director of the Civil Defense Department in Ras Al Khaimah, was at the scene of the accident, accompanied by Colonel Hamad Salmeen, Head of Operations Department, and Lt. Colonel Salem Al Shaer, Head of Centers Department.
Al Zaabi praised the quick response time and the cooperation of all parties including the General Command of Ras Al Khaimah Police, the electricity department and theNational Ambulance.
The General said that the group effort had the "greatest impact in limiting its consequences and quickly controlling and extinguishing it [the fire]."
Ras Al Khaimah police are now investigating the reason for the fire and completing all the required legal procedures.