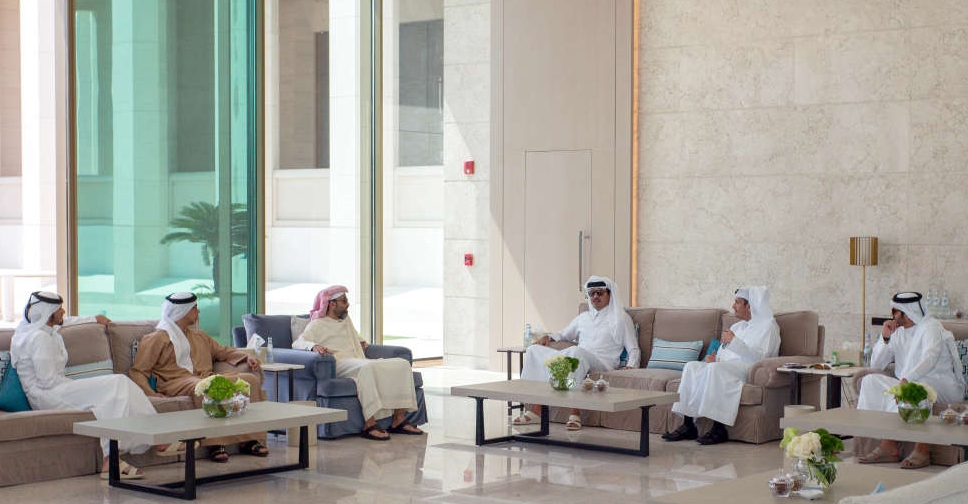 WAM
The UAE and Qatar have held talks on their long-standing fraternal relations and ways to enhance ties in various domains.
The Emir of Qatar, His Highness Sheikh Tamim bin Hamad Al Thani, today received His Highness Sheikh Tahnoun bin Zayed Al Nahyan, UAE National Security Adviser, and His Highness Sheikh Mansour bin Zayed Al Nahyan, UAE Deputy Prime Minister and Minister of the Presidential Court.
Their Highnesses conveyed the greetings of UAE President His Highness Sheikh Mohamed bin Zayed Al Nahyan to the Qatari Emir and his wishes of further health and happiness, as well as prosperity for Qatar and its people.
Sheikh Tamim reciprocated his regards to Sheikh Mohamed, wishing more prosperity and development for the UAE and Emiratis.
During the meeting in Doha, the two sides discussed bilateral ties and also reviewed a number of issues of mutual interest.
H.H. Sheikh Jassim bin Hamad Al Thani, Personal Representative of the Emir of Qatar, a number of Sheikhs and ministers, attended the meeting.