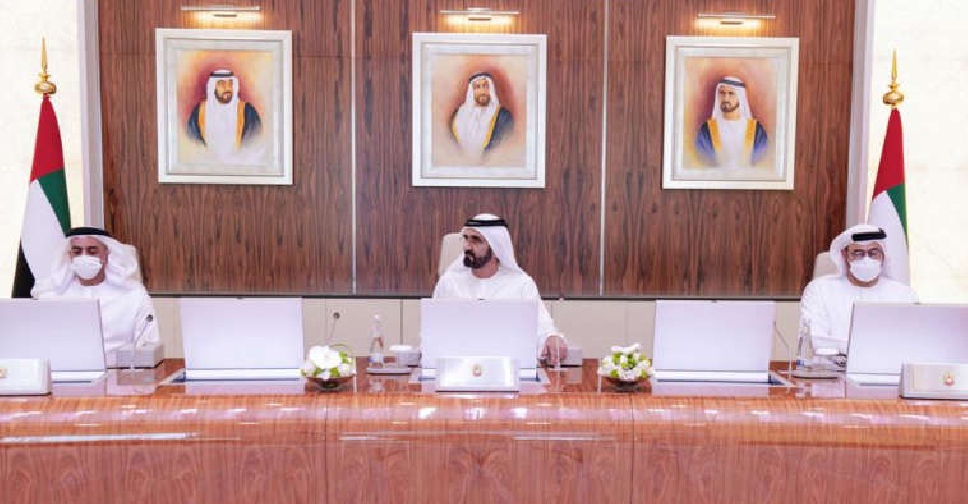 Twitter/(DXBMediaOffice)
His Highness Sheikh Mohammed bin Rashid Al Maktoum, Vice President and Prime Minister of the UAE and Ruler of Dubai has discussed the UAE's 'Principles of the 50' during the cabinet meeting held on Monday at Qasr Al Watan in Abu Dhabi.
According to the Dubai Media Office, the prime minister affirmed that the 'Principles of the 50' is a strategic roadmap for the country's new era of political, economic and social development.
Members of the cabinet accepted the formation of a Council for Research and Development, chaired by H.H. Sheikh Abdullah bin Zayed Al Nahyan, Minister of Foreign Affairs and International Cooperation. The new committee will aim to enhance the UAE's status as a global hub for science and technology.
They also approved the 'Principles of the 50' to act as guidelines for all UAE's institutions as the country approaches a new phase of development over the next 50 years.
مجلس الوزراء برئاسة محمد بن راشد يعتمد العمل بمبادئ الخمسين لدولة الإمارات https://t.co/MtNSsiO3Qk

— Dubai Media Office (@DXBMediaOffice) September 13, 2021