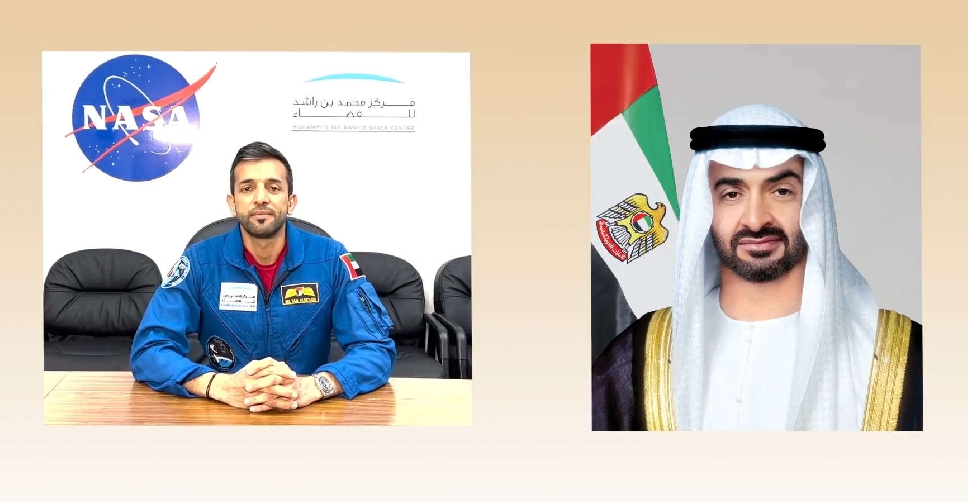 On the eve of his groundbreaking journey to the International Space Station, Emirati astronaut Sultan Al Neyadi received a call from UAE President His Highness Sheikh Mohamed bin Zayed Al Nahyan to check on his preparations.
During their conversation, Sheikh Mohamed sent his best wishes for the mission and expressed his pride in Al Neyadi, saying, "We are delighted with you, and we invest in the likes of you."
Al Neyadi is scheduled to depart from the Kennedy Space Centre in Florida at 10:45 am UAE time on Monday with both NASA and SpaceX giving their approval for the launch, with weather conditions appearing to be stable.
This mission is a significant moment in Arab history, as Al Neyadi is set to spend six months on the ISS, making it the longest-duration space mission by an Arab astronaut.
#رئيس_الدولة يتابع استعدادات #سلطان_النيادي قبل انطلاق رحلته الفضائية الأطول في تاريخ العرب#وام pic.twitter.com/WiKk4aPq6T

— وكالة أنباء الإمارات (@wamnews) February 26, 2023