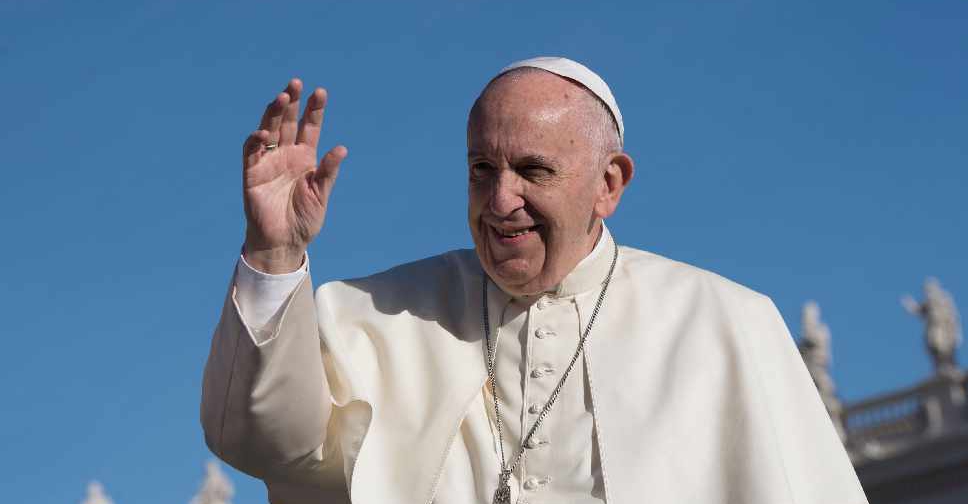 The Vatican has confirmed Pope Francis will be attending COP28 in Dubai.
It'll be the first time a pontiff participates at a Conference of Parties.
COP28 organisers took to X, saying they look forward to welcoming the Pontiff, and this attendance reinforces his deep dedication to global climate action.
The COP28 Presidency has collaborated with the Vatican, the Muslim Council of Elders, and the United Nations Environment Programme to ensure inclusivity in the COP process by integrating faith organisations into climate discussions.
A series of inter-faith initiatives are set to take place in the run up to and during the conference, including a global summit for faith leaders, the Confluence of Conscience, which starts in Abu Dhabi today.
It will unite hundreds of religious leaders, academics, and scientists to collectively address the findings of the Global Stocktake (GST) and sign a declaration to progress climate action at COP28.
Additionally, the COP28 Presidency will co-host the Faith Pavilion at COP28, marking the first-ever pavilion of its kind at a COP event.
We look forward to welcoming Pope Francis @Pontifex to COP28.

His attendance will mark the first time a pontiff participates at a Conference of Parties, and reinforces his deep dedication to global climate action. 🌍#COP28 https://t.co/e3C37mOTul

— COP28 UAE (@COP28_UAE) November 4, 2023