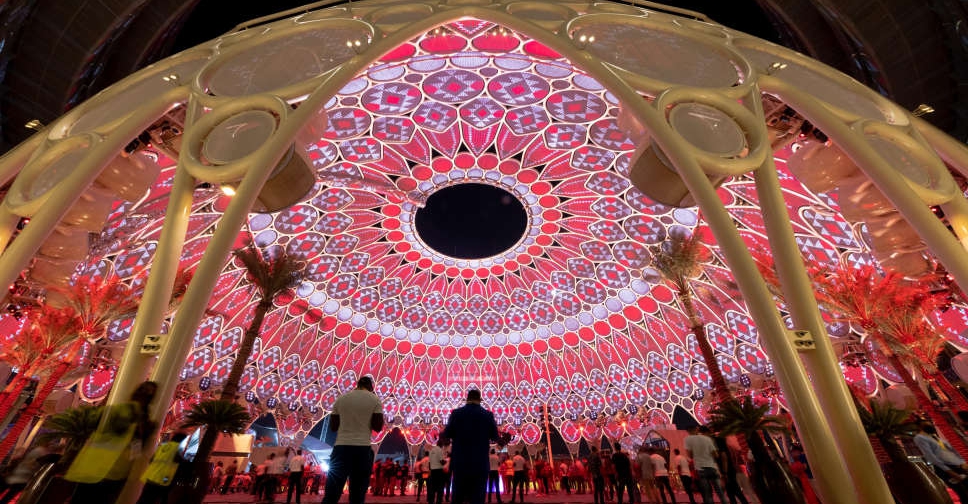 Supplied
Expo 2020 Dubai has clocked an impressive 2.35 million visits since it officially opened its doors to the world on October 1.
The "world's greatest show" has managed to win over a global audience, with 17 per cent of the total visits coming in from overseas despite pandemic-related travel restrictions.
Organisers said 185 nationalities have walked through its gates, with the number of virtual visitors amounting to 12.8 million.
India has topped the visitor list, with Germany, France, Saudi Arabia and the UK making the rest of the top 5.
An impressive 695,437 Expo passports have been sold in the first month, as "fans compete to get the most country stamps in a single day".
Those aged under 18 accounted for 28 per cent of visits, with this figure expected to grow as the Expo School Programme expands during the cooler months.
Organisers didn't unveil the total number of visitors but highlighted that season-pass holders clocked 53 per cent of the total visits, while Multi-Day Pass holders accounted for 27 per cent and one-day ticket holders stood at 20 per cent.
As many as 1,938 government leaders have visited Expo, with the Saudi pavilion attracting half a million visitors so far.
A staggering 5,610 official events have been staged across the Expo site, with a stellar line-up of local and international artists.
As winter sets in, organisers are confident that visitor numbers will steadily increase.