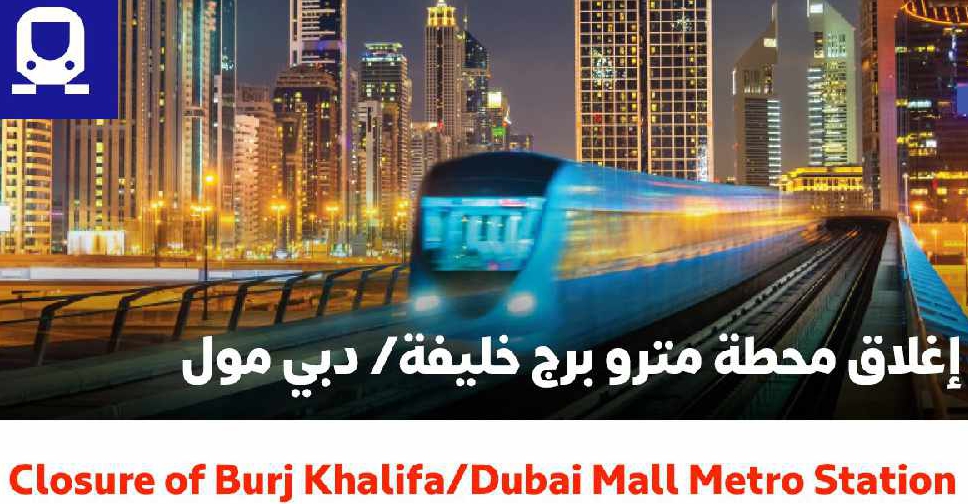 @rta_dubai/ Twitter
The Burj Khalifa/Dubai Mall Metro Station has been closed ahead of the New Year's Eve celebrations in Downtown Dubai.
It will remain closed till 6:00 am on Friday, January 1, 2021.
The Roads and Transport Authority (RTA) has advised commuters to use the Financial Centre and Business Bay Metro Stations to reach the Burj Khalifa area.
It has also called on the public to use the dedicated pedestrian crossing at the event location and to comply with the preventive guidelines.
The Burj Khalifa/Dubai Mall Metro Station has been closed. Please use the Financial Centre and Business Bay Metro Stations to reach Burj Khalifa area. #MyDubaiNewYear pic.twitter.com/7Brux79Vdm

— RTA (@rta_dubai) December 31, 2020
.@DubaiMetro stations are expected to witness a great turnout on New Year's Eve. Please adhere to the preventive measures, don't rush while entering the cabins, and wait for the next metro if there are no places available.#RTA

— RTA (@rta_dubai) December 31, 2020
Use the designated parking lots on New Year's Eve and don't park on the side of the roads, for your safety and that of other drivers. #MyDubaiNewYear

— RTA (@rta_dubai) December 31, 2020