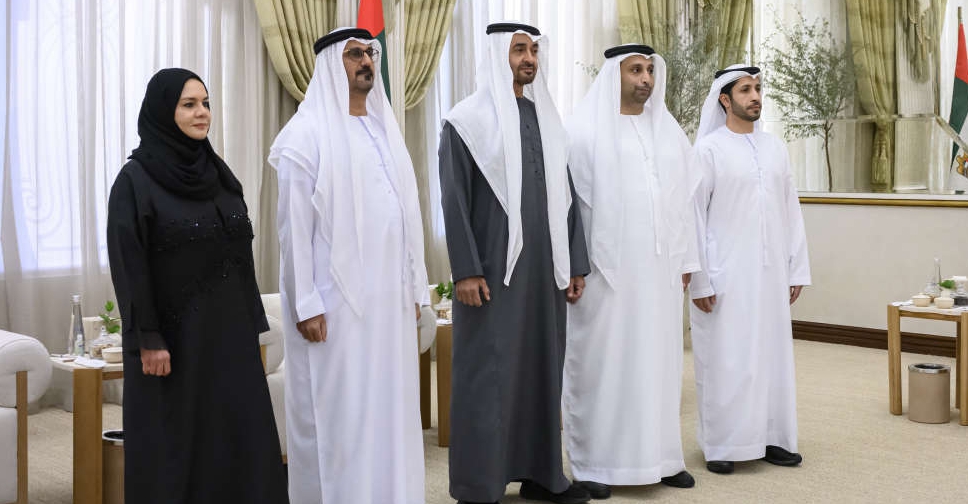 WAM
A number of new UAE Ambassadors to friendly countries have been sworn in before President His Highness Sheikh Mohamed bin Zayed Al Nahyan.
In a ceremony at Qasr Al Bahr, President His Highness Sheikh Mohamed bin Zayed wished the diplomats success in their missions to consolidate the relations of friendship and cooperation between the UAE and the countries concerned.
Those who took the oath of office are:
UAE Ambassadors-designate Hussein Ibrahim Mohammed Ibrahim Al Hammadi to People's Republic of China, Mohammed Saeed Salem Al Neyadi to the Republic of Chile, Dr. Naryman Mohammed Shariff Abdullah Al Mu'alla to the Republic of Armenia, and Hazza Ahmed Khamis Sultan Al Kaabi to the Republic of Cuba.
The new Ambassadors expressed their appreciation for the trust placed in them by the President, affirming their pride in representing the UAE, pledging to work sincerely and diligently to serve its national interests.