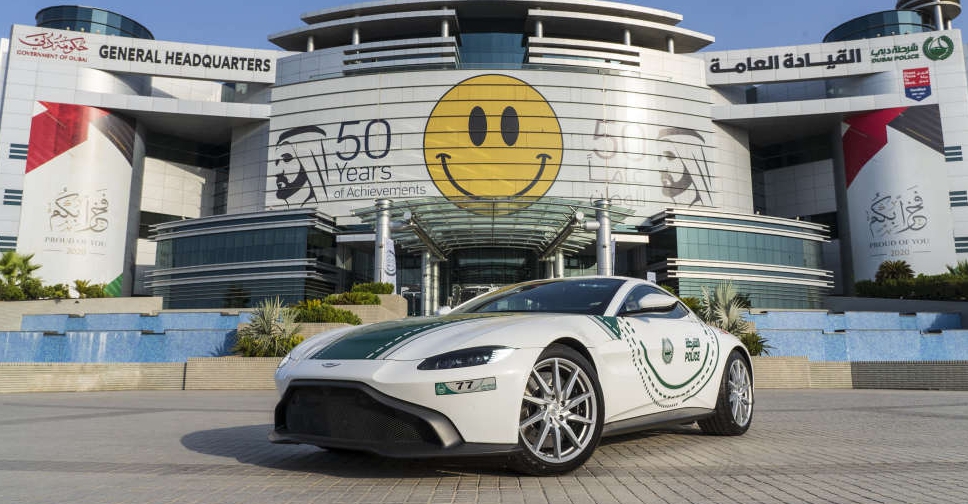 PRESS RELEASE
The Aston Martin Vantage has officially joined the Dubai Police fleet.
The agile, performance-driven Vantage will be seen on Dubai's roads alongside an enviable collection of sports and supercars used to service the police force and drive public engagement.
It joins the ranks of other super cars amongst the Dubai Police fleet, including the Maserati GranTurismo, Bugatti Veyron and Lamborghini Aventador.
The Dubai Police Vantage features a custom '77' number plate, the number 7 a nod to the UAE's seven Emirates as well as the British marque's long-standing association with the world's most famous secret agent, James Bond – just in time for the release of the highly anticipated No Time to Die movie next month.
The current model features a 4.0-litre twin-turbocharged V8 engine with a peak power output of 503BHP and a torque peak of 505lb-ft, mated to a rear-mounted 8-speed automatic gearbox manufactured by ZF.
This Vantage can accelerate from 0-100 km/hr in 3.5 seconds, witth a top speed of 314 km/hr.
The Dubai Police Vantage will soon make its event debut, being showcased alongside other models in the force's fleet at the highly anticipated EXPO 2020 in October 2021.