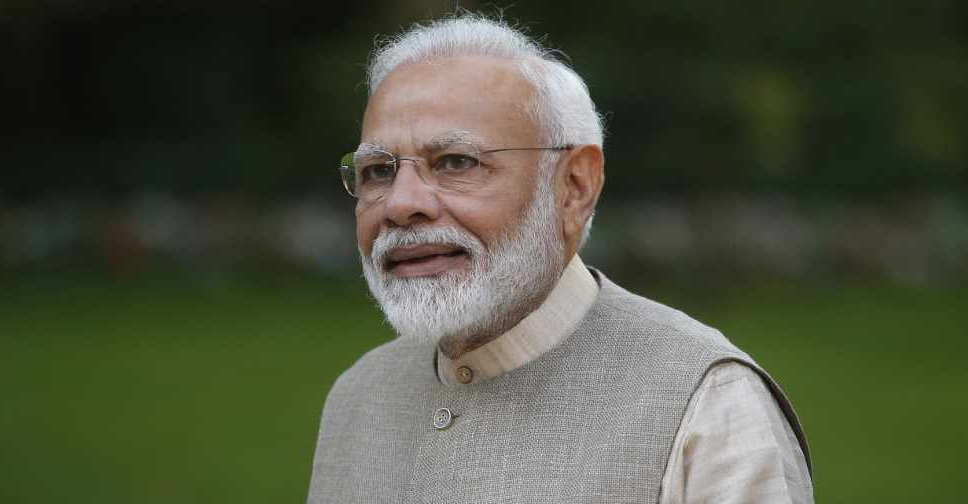 Michel Spingler / POOL / AFP
Ahead of his two-day state visit, Indian Prime Minister Narendra Modi said it will be an "honour" to receive the 'Order of Zayed'.
In a statement, the Indian leader highlighted the "vibrant relations" shared by both countries.
"UAE is our third-largest trade partner and fourth-largest exporter of crude oil for India. The qualitative enhancement of these ties is among one of our foremost foreign policy achievements," he said.
The Indian leader will meet His Highness Sheikh Mohamed bin Zayed Al Nahyan, Crown Prince of Abu Dhabi and Deputy Supreme Commander of the UAE Armed Forces, and discuss the "entire gamut of bilateral relations as well as regional and international issues of mutual interest".
The leaders will then release a stamp to commemorate the 150th birth anniversary of Mahatma Gandhi.
Later, Modi will officially launch RuPay card - a payment gateway like MasterCard or Visa..