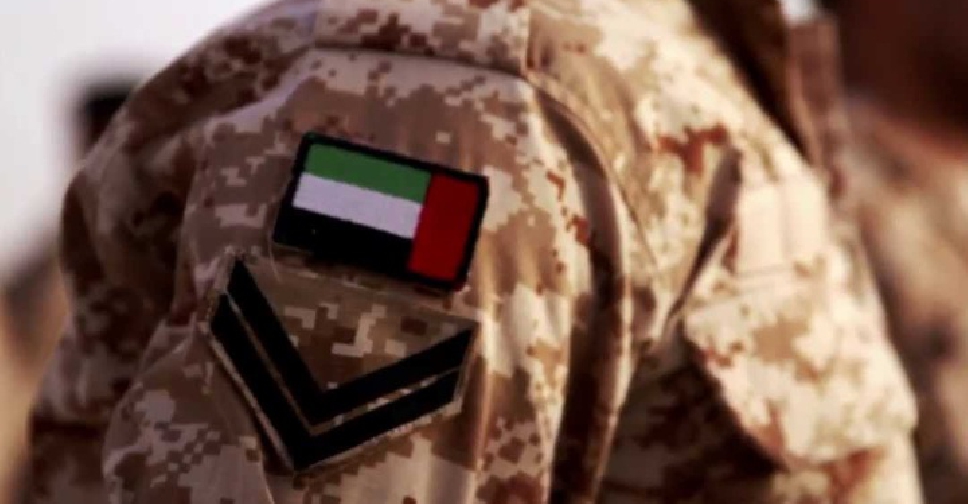 File picture
The announcement was made by the Commander of the Medical Services Corps of the United Arab Emirates Armed Forces during a webinar on Monday.
Speaking to Dubai Eye 103.8's Business Breakfast, Brigadier Dr Aysha Sultan Al Dhaheri said it was part of a so-called 'force protection' strategy, to make sure that military units remain ready for action.
Brigadier Al Dhaheri added that the target is to vaccinate all of the military and the rest of the population.
She also said the forces have played a key role in helping the UAE tackle the pandemic.
They have worked closely with civilian authorities in a mutually supporting relationship to plan, prepare and execute a wide range of response measures.
In a statement ahead of the fifth round of the Ministry of Defence's annual Leadership Conference, His Excellency Mohammed Al Bowardi, Minister of State for Defence Affairs, said, "The challenge faced by the nations of the world in the past eight months as a result of the COVID-19 pandemic is complex in its effects and repercussions. The crisis has called upon us to reflect deeply on ways to fight the pandemic and adapt to the challenging conditions it has imposed."
Al Bowardi added, "Our real goal should be preparing nations to face such challenges in the future and remain highly resilient. We must protect our countries' existence and find ways to recover from such crises rapidly."
The Ministry's "National Resilience and Role of Defence" paper highlights the contribution of the armed forces during the pandemic.
It says the UAE Armed Forces Medical Services Corps contributed to National Response Team, National Technical Committee for ICU patients, National Technical Committee for Infectious Diseases, Medical Logistics Committee, National Labs Committee and Joint Surveillance Teams.
They shared critical information and experience including track-and-trace efforts to limit the spread of the pandemic.
The forces exchanged, loaned and provided medical supplies (e.g. PCR machines, PPE, testing enzymes and reagents, nasal swabs, and test kits).
They also contributed to decisions delaying the disease spread and assessments of societal and economic consequences of the pandemic.
In addition, they preserved the preparedness of the Armed Forces by prioritizing the screening, testing and isolation of critical military personnel and analysed the efficacy of test kits and identified accredited PPE suppliers to scale up national response capability.
They also supported global disease surveillance and detection efforts using forward-deployed personnel and helped in the establishment and operation of screening centres across the UAE.
محمد بن أحمد البواردي: قد يكون الوقت قد حان لتحديد دور فاعل للقــوات المســلحة في جميع الدول لمواجهة حــالات الطــوارئ غيــر القتاليــة وذلك لما يتميز به العسكريون من خبرات وقدرات في التعامل مع حالات الطوارئ #مؤتمر_وزارة_الدفاع_٢٠٢٠ pic.twitter.com/CRDimbAWhG

— وزارة الدفاع |MOD UAE (@modgovae) November 16, 2020