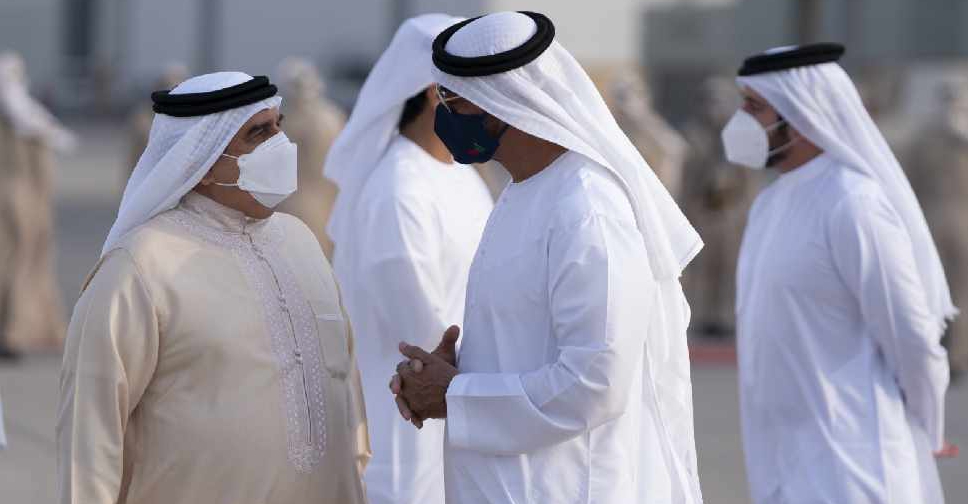 WAM
Bahrain's King Hamad bin Isa Al Khalifa arrived in Abu Dhabi on Tuesday ahead of a meeting with the UAE and Jordan.
The monarch was accompanied by His Highness Shaikh Nasser bin Hamad Al Khalifa, the King's Representative for Humanitarian Works and Youth Affairs.
They were greeted by His Highness Sheikh Mohamed bin Zayed Al Nahyan, Crown Prince of Abu Dhabi and Deputy Supreme Commander of the UAE Armed Forces as well as several other senior Emirati ministers and officials.
They welcomed King Hamad and expressed their sincere condolences on the death of the nation's former Prime Minister Prince Khalifa bin Salman Al Khalifa.
King Abdullah II of Jordan will be joining the other leaders to take part in the summit.