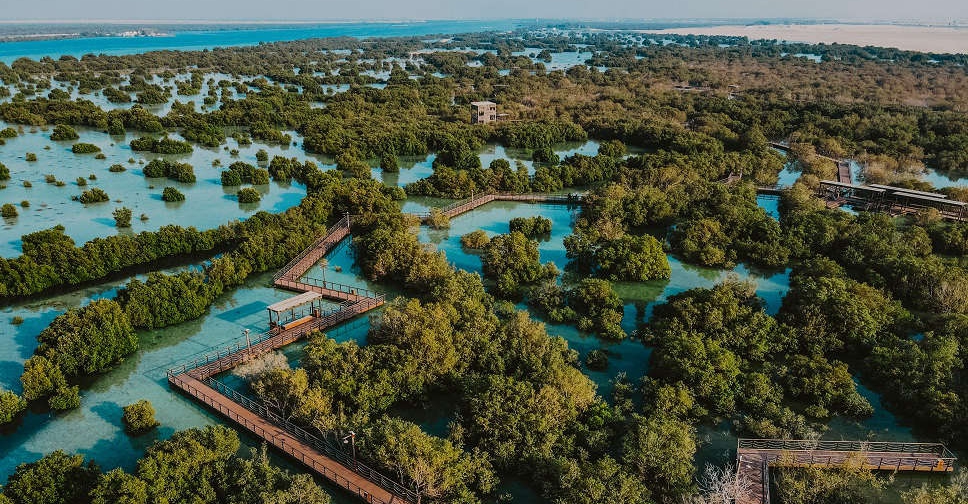 WAM
One million mangrove trees are to be planted on Abu Dhabi's Jubail Island over the next 10 years.
Jubail Island Investment Company says it's to support the UAE's efforts to expand mangrove forest cover within the Emirate.
A total of 350,000 new seedlings have already been planted as part of the country's ambitions for an extra 100 million mangroves by 2030, announced during the COP26 Conference in Glasgow.
The new mangroves will allow the introduction of extra water channels to increase natural tidal flow into the surrounding wetland areas.
In addition to the 350,000 seedlings already planted, Jubail Island has partnered with Etihad Airways to plant another 182,000 mangrove trees in the next five years.
Nestled among the breathtaking natural beauty and rich biodiversity of the mangroves, and covering more than 2,800 hectares, Jubail Island is perfectly situated between Yas Island and Saadiyat Island, and will become Abu Dhabi's leading sanctuary designed to appeal to wellness and nature enthusiasts.
Jubail Island to expand its urban green space by supporting UAE's initiative with plans to plant 1 million mangrove trees over next decade#WamNews https://t.co/yowznwfYf2 pic.twitter.com/1NPJB8SHmp

— WAM English (@WAMNEWS_ENG) January 17, 2022