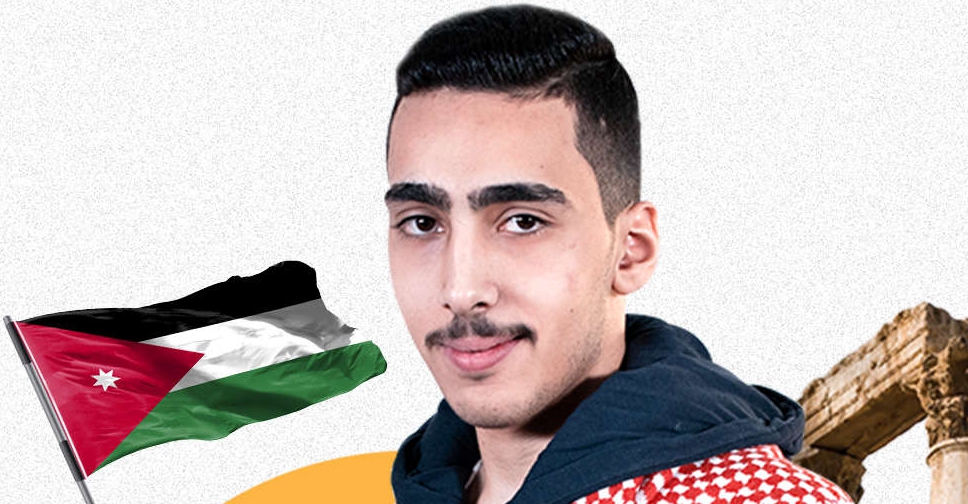 Supplied
Seventeen-year-old Abdullah Abu Khalaf has been crowned the winner of the fifth edition of the Arab Reading Challenge.
The Jordanian bagged AED 500,000 after outperforming 21 million participants from 52 countries.
Sarah Al Daeef from Morocco came second, Diaa Al Qaisum from Saudi Arabia was third, while Yousra Mohammed Al Imam from Sudan and Egyptian Abdul Rahman Mansour Ahmed Mohammed rounded out the top five spots.
His Highness Sheikh Mohammed bin Rashid Al Maktoum, Vice President and Prime Minister of the UAE and Ruler of Dubai congratulated the winners in a video speech.
"Passion for the Arabic language persisted during the coronavirus pandemic. I thank the 21 million Arab students who participated in the challenge despite the pandemic," he said.
"I would have loved to meet the finalists like I do every year in the UAE, but the circumstances posed by pandemic prevented that.
"Reading will remain our shield against any difficult times. We will soon see you all in the UAE," added His Highness.
ستبقى القراءة والمعرفة سلاح الأجيال وسلاح الشعوب في أوقاتها الصعبة .. وسأبقى داعماً لكل قارىء .. ولكل شاب يسعى للعلم .. ولكل مشروع ثقافي معرفي يمكن أن يساعدنا في استئناف الحضارة.. والعام الدراسي القادم أجمل وأفضل بإذن الله pic.twitter.com/ciw288ghRT

— HH Sheikh Mohammed (@HHShkMohd) September 20, 2021

Winners of the challenge, which distributes prizes totalling AED11 million, received their awards this year through UAE embassies and diplomatic envoys in the targeted countries.
Best School Award
While Egypt's Al Ghoraib School for Basic Education was named the Best School, Al Hassad Al Tarbawi School in Jordan came second, and Alanjal Private School from Saudi Arabia came in third.
The winning schools were selected based on their success in raising the participation rate of students in the Arab Reading Challenge and in creating a solid habit of reading.
Outstanding Supervisors
While Emirati Moza Al Ghanna took home the Outstanding Supervisor award, Asma Saqr from Tunisia came in second, and Khaled Al Bukiri from Morocco was third.
A hero of determination
In the category of Arab students living in foreign countries, Alexander Voros from Italy was crowned the Arab Reading Champion, taking home a prize of AED100,000.
Voros, a teenager with special needs, inspired millions for his persistence and determination to learn the Arabic language, which is not his mother tongue.
Afnan Abdulghani from Malaysia won second place, while Farah Al Ayoubi from the Netherlands came third.
Special Tribute
The closing ceremony featured an emotional video as a tribute to Al Taher bin Ahmed, the Arab Reading Challenge's coordinator in Mauritania, who recently passed away after a long struggle with his illness.
Bin Ahmed helped encourage thousands of students in Mauritania to take up reading as a habit since the launch of the Arab Reading Challenge in 2015.
اختتمنا اليوم مسابقة تحدي القراءة العربي في دورتها الخامسة ..رغم جائحة كورونا شارك معنا ٢١ مليون طالب في ٩٦ ألف مدرسة من ٥٢ دولة ..نبارك للفائزين وللطالب عبدالله بو خلف من الأردن المركز الأول ومدرسة الغريب من مصر أفضل مدرسة وموزة الغناة من الإمارات أفضل مشرفة من بين ١٢٠ ألف مشرف pic.twitter.com/YqSdMc9zsY

— HH Sheikh Mohammed (@HHShkMohd) September 20, 2021