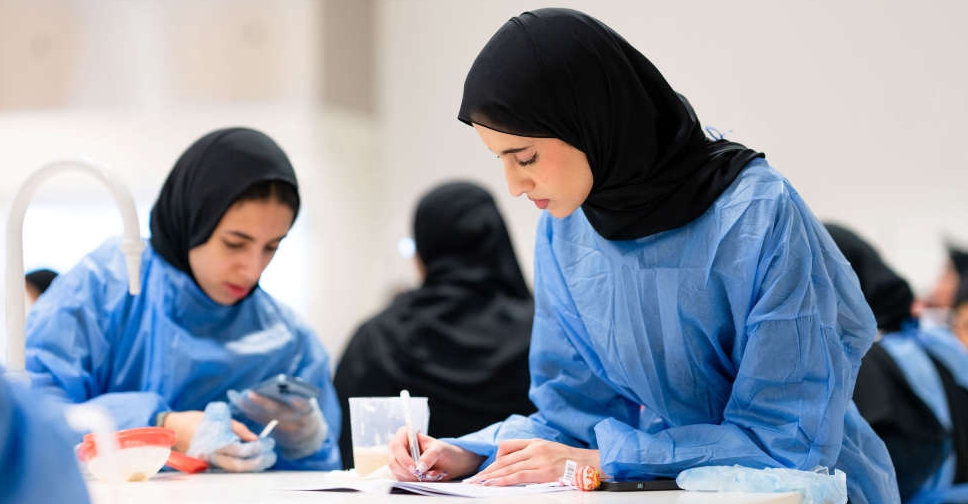 The Indian Institute of Technology Delhi Abu Dhabi, the first international campus of the prestigious IIT-Delhi, has revealed details of its inaugural academic offering.
Scheduled to start in January 2024, the master's programme in Energy Transition and Sustainability, aims to equip students with the skills and expertise to support the sustainable growth of the energy sector.
Registration has opened for the course, which is specifically designed for the Abu Dhabi campus.
Prospective students, who must demonstrate proficiency in written and spoken English, are required to hold a four-year bachelor's degree in mechanical, chemical, civil, petroleum, electrical and electronics engineering, energy, aerospace, materials and metallurgy, and physics.
Alternatively, an MSc (Master of Science) in physics or chemistry is also accepted. Applicants will undergo a rigorous process and those successful will embark on a two-year programme at IIT-Delhi Abu Dhabi's temporary campus at Zayed University.
The programme's significance is heightened as the UAE prepares to host this year's highly anticipated COP28, coinciding with the country's 'Year of Sustainability'.
IIT-Delhi Abu Dhabi was established following a memorandum of understanding (MoU) signed by IIT-Delhi and Abu Dhabi Department of Education and Knowledge (ADEK) in July.
The Indian Institute of Technology Delhi (IIT-Delhi) Abu Dhabi has launched its inaugural master's programme in Energy Transition and Sustainability, aiming to empower students with the skills and expertise to support the sustainable growth of the energy sector. pic.twitter.com/gOvBRkTG1f

— مكتب أبوظبي الإعلامي (@ADMediaOffice) November 14, 2023