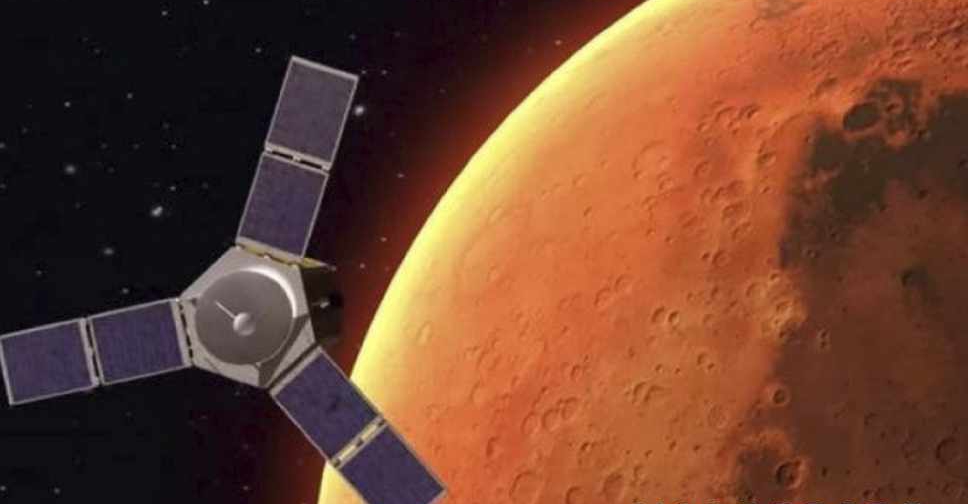 WAM
The Emirates Mars Mission (EMM) released stunning new images of the planet's auroras on Wednesday, following a series of revolutionary observations of the interactions between Mars' atmosphere, magnetic fields and solar winds.
The observations included a never-before-seen phenomenon, dubbed the 'sinuous discrete aurora' by the EMM team, a huge worm-like glow that extends halfway around the planet.
EMM Science Lead, Hessa Al Matroushi, said "when we first imaged Mars' discrete aurora shortly after the Hope probe arrived at Mars in 2021, we knew we had unveiled a new potential to make observations never before possible on this scale, and we took the decision to increase our focus on these auroras."
He added it meant that they could see their effects on a massive scale and in ways they never anticipated.
Scientists on the project said the discovery had them scratching their heads and going back to the drawing board. They have ideas, they said, but no solid explanation for why they are observing them. They are going to check observations from prior Mars missions that could ''flesh out Hope's new observations," they said.
The Hope Probe's historic arrival at the Red Planet coincided with a year of celebrations to mark the UAE's Golden Jubilee in 2021.
Observations of a stunning new type of Martian aurora by EMM's Hope probe open up new areas for investigating Mars' highly dynamic plasma environment. pic.twitter.com/VBn6FLRbtH

— Hope Mars Mission (@HopeMarsMission) April 27, 2022