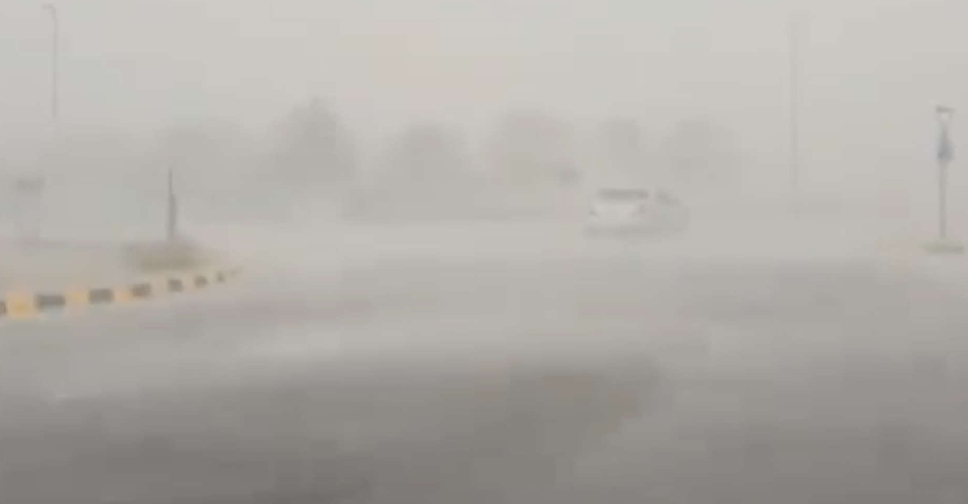 NCMS
Parts of the UAE were hit by heavy rainfall after cloud seeding activity on Friday.
The UAE's National Center of Meteorology issued a warning, advising residents to be extra cautious in the internal areas of the country due to the formation of thick clouds, which resulted in heavy rain and strong winds.
#أمطار #أمطار_الخير #استمطار #تلقيح_السحب #المركز_الوطني_للأرصاد#Rain #Cloud_Seeding #NCM pic.twitter.com/kkbbaQJOXy

— المركز الوطني للأرصاد (@NCMS_media) September 24, 2021
Videos shared by the NCMS showed the impact of the rainfall in different parts of the emirates.

It said there had been heavy rain with hail over the Al Ain-Dubai road and Al Badayer road in Sharjah's Nazwa region.
The wind picked up dust in other parts of the emirates.
أمطار نزوى #الشارقه حالياً #المركز_الوطني_للأرصاد #أمطار_الخير #أصدقاء_المركز_الوطني_للأرصاد #حالة_الطقس #حالة_جوية #هواة_الطقس #جمعة_القايدي #عواصف_الشمال pic.twitter.com/8UoQETmlIy

— المركز الوطني للأرصاد (@NCMS_media) September 24, 2021
September 24, 2021