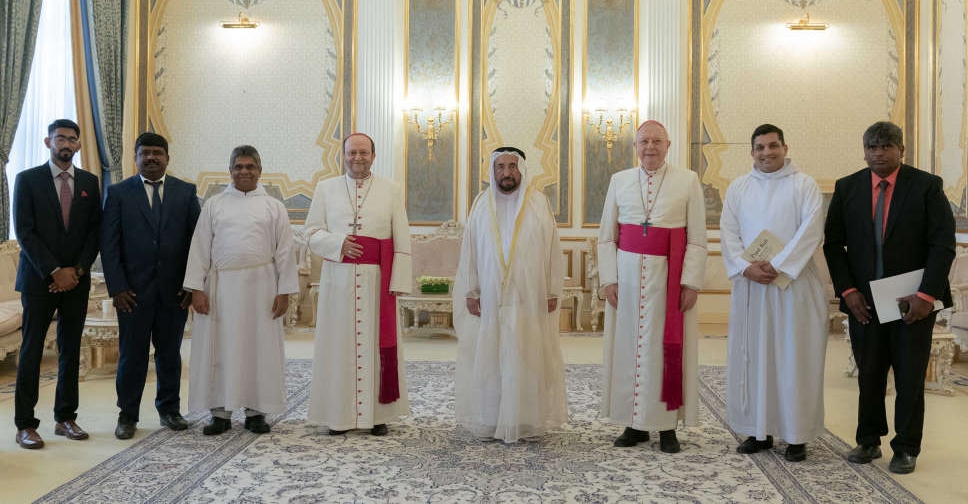 H.H. Sheikh Dr. Sultan bin Muhammad Al Qasimi, Supreme Council Member and Ruler of Sharjah, received on Saturday at Al Badee Palace officials of the Catholic Church.
At the beginning of the meeting, Sheikh Sultan Al Qasimi welcomed the officials of the Catholic Church, stressing the importance of moderate values based on respect for religions and tolerance.
Sharjah Ruler and the Catholic Church delegation exchanged conversations on several common areas and topics concerned with consolidating human values that promote a decent life for all spectrums and followers of diverse religions and avoid extremist ideology.
Bishop Paul Hender thanked the Ruler of Sharjah for all his support during his tenure with the Catholic Church in the UAE in general and Sharjah in particular.
The Ruler of Sharjah wished Bishop Paolo Marinelli. The latter was appointed after Bishop Paul Hender for successfully performing his duties and promoting the extended march of religious tolerance and the active participation of all groups and spectra.