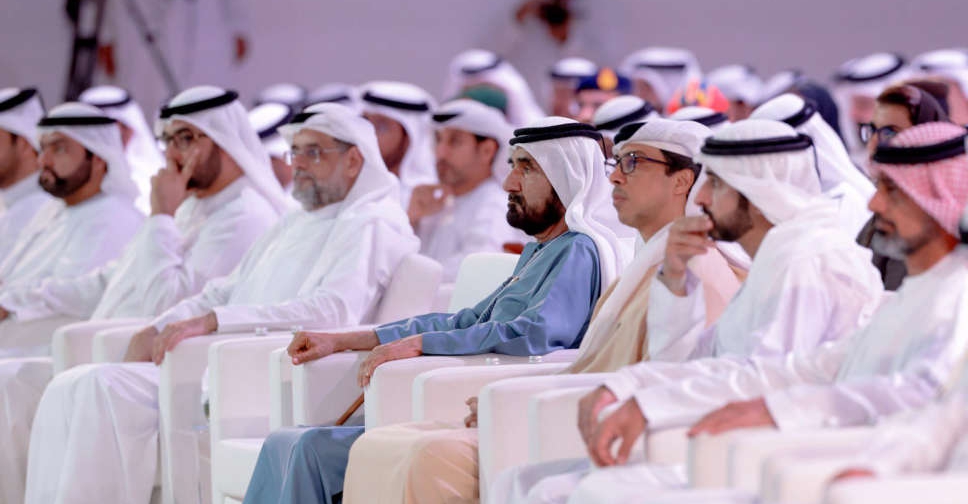 The UAE Government's annual meetings kicked off on Tuesday in Abu Dhabi with the participation of more than 500 senior federal and local officials.
They have come together to identify government priorities and review developments across major sectors.
The two-day meetings are chaired by His Highness Sheikh Mohammed bin Rashid Al Maktoum, Vice President and Prime Minister of the UAE and Ruler of Dubai.
He said the government's priorities during the next stage will be based on three main pillars: maintain the UAE's economic and development momentum, focus on youth, and promote sustainable projects.
افتتحنا اليوم الاجتماعات السنوية لحكومة الإمارات … حيث يجتمع أهم 500 مسؤول في الدولة من جميع مؤسساتها الاتحادية والمحلية ليعملوا بروح الفريق الواحد .. والوطن الواحد .. والعلم الواحد ..
 
كل عام يمر يؤكد أهمية العمل بروح الفريق الواحد والوطن الواحد.. العمل من أجل ترسيخ الاتحاد… pic.twitter.com/DgzIqgXs8S

— HH Sheikh Mohammed (@HHShkMohd) November 7, 2023
In his opening address, Mohammad bin Abdullah Al Gergawi, UAE Minister of Cabinet Affairs, outlined the UAE's achievements over the past year.
He said that 94 per cent of the 2023 projects and initiatives within the "We the UAE 2031" were achieved. Also, the UAE ranked among top 10 countries in the Soft Power Index, and topped MENA region in the Global Food Security Index.
He added that the UAE became a member of the BRICS group, ranked fourth globally in terms of international tourist spending, and recorded remarkable economic achievements with non-oil foreign trade exceeding AED 1.23 trillion with a growth of 14.4 per cent.
A number of transformative projects in the health sector and the UAE's potential to become a major player in the global AI market were discussed during the first day of the meetings.
The expansion of the UAE's trade partners' network and the most significant changes in the country's legislative system during 2023 were also reviewed.
The first day of the meetings also witnessed the launch of a Government Excellence Model (GEM).