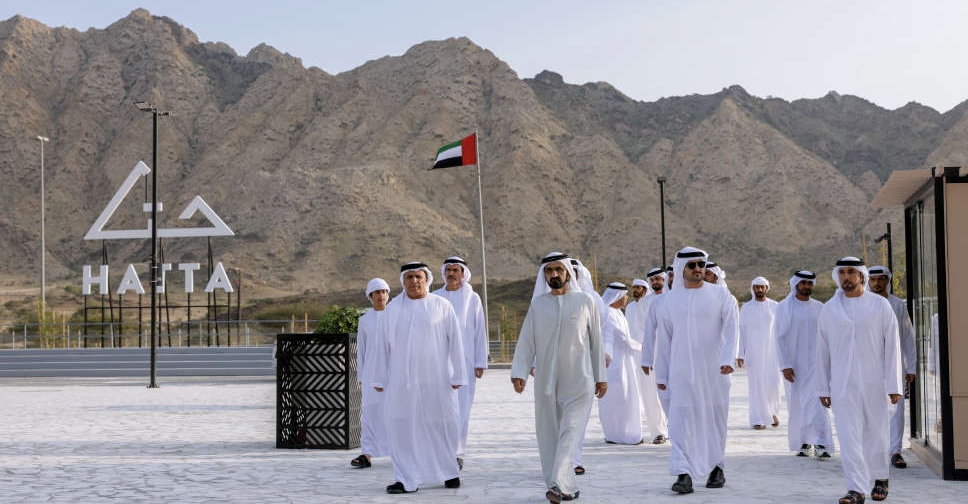 WAM
His Highness Sheikh Mohammed bin Rashid Al Maktoum, Vice President and Prime Minister of the UAE and Ruler of Dubai, has approved 22 projects as part of the second phase of the Hatta Development Projects.
While touring Hatta Souq, Sheikh Mohammed was briefed about the ambitious second phase that is set to commence this year.
It will see the transformation of Hatta Beach into an all-season tourist spot, with a variety of recreational amenities, services and activities planned for the waterfront.
The projects will include the construction of the Hatta Waterfalls near the Hatta Dam, and a 5.4 km cable car that'll give visitors a stunning view from the top of Umm Al Nusour.
It will also include the construction of a mountain tramway to improve accessibility to the Hatta Dam, and a host of hotels and health resorts, featuring an urban design aligned with the area's natural setting.
.@HHShkMohd also approved Phase II of the Development, featuring 22 projects and initiatives, which are set to commence this year. pic.twitter.com/qimSW9p74n

— Dubai Media Office (@DXBMediaOffice) February 28, 2023
The restoration of the Wadi Lim Lake, and the setting up of seasonal kiosks, food carts, facilities, walkways, and rest areas are also being planned, along with world-class mountain bike routes, hiking tracks and tourist centres.
It will also see a new model residential district, in addition to the construction of 100 houses for UAE nationals, with special support provided to local farmers in the area.
Efforts will also be made to feature Hatta's archaeological sites, such as the Hatta tombs dating back to the Bronze and Iron ages, as well as the Falaj Al Shari'a in Hatta, in the UNESCO World Heritage list.
Sheikh Mohammed also reviewed Phase I of the developmental plan for Hatta, which included an 11.5-km track dedicated to cyclists and mountain bikers, improved road access to key sites and landscaping of key routes.
.@HHShkMohd, accompanied by @MaktoumMohammed & @AhmedMohammed, visits the new Hatta Souq and reviews the progress of Phase I of Hatta Development Projects and Initiatives encompassing 14 projects and initiatives. pic.twitter.com/l2keiD0LGF

— Dubai Media Office (@DXBMediaOffice) February 28, 2023
An SME Hub was also set up to support entrepreneurship and youth projects, with a special programme focusing on mentoring local farmers.
Sheikh Mohammed ended his tour by felicitating 87 Hatta-based graduates for completing diplomas in Entrepreneurship and Agricultural Entrepreneurship.