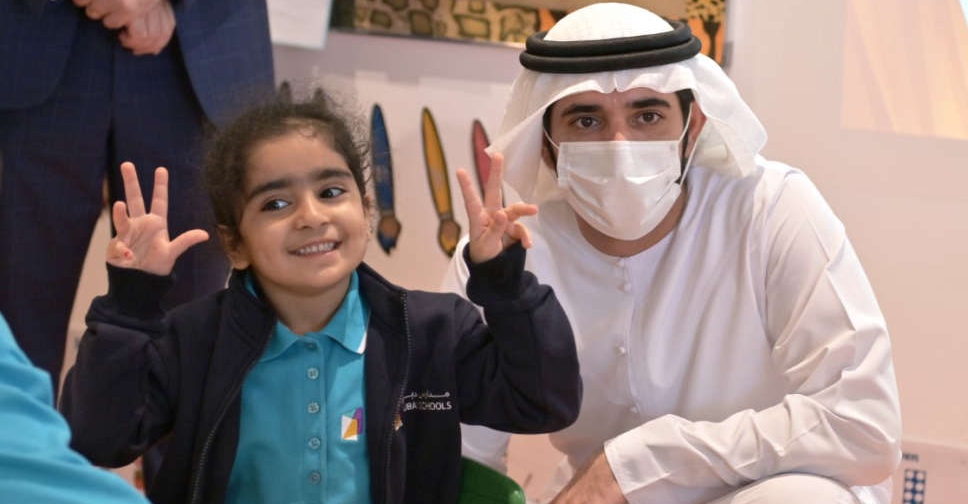 WAM
His Highness Sheikh Hamdan bin Mohammed bin Rashid Al Maktoum, Crown Prince of Dubai and Chairman of The Executive Council, visited the Dubai Schools, Al Barsha branch.
The visit was conducted to review and ensure the progress of the Dubai Schools project.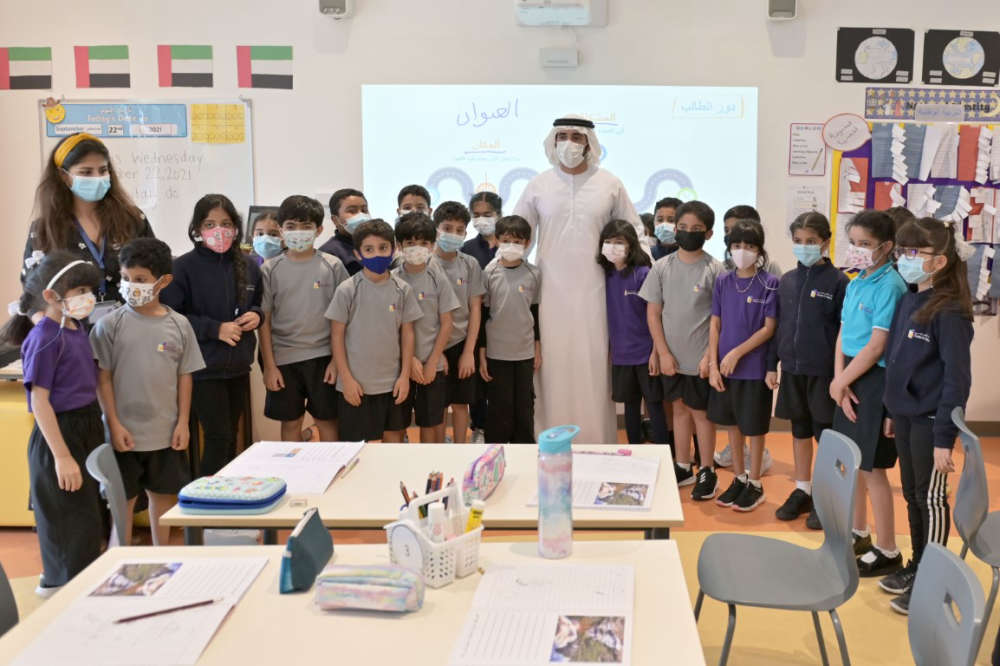 His Highness Sheikh Maktoum bin Mohammed bin Rashid Al Maktoum, the Deputy Ruler of Dubai and Deputy Prime Minister and Minister of Finance, and Secretary-General of The Executive Council and Chairman of the Supervisory Steering Committee of Dubai Schools Abdulla Al Basti were also present during the visit.
The project was launched in March 2021 to create a new Emirati schooling model that provides a global standard of education rooted in national values.
This is being achieved by forging partnerships with private schools and educational service providers.
"Quality education is critical to personality development and the inculcation of creativity and innovation. We have developed an exceptional Emirati schooling model to achieve our future ambitions. Dubai is entering a new phase in which its education sector will follow international best practices and maintain the highest global benchmarks, while also upholding our Emirati and Arab identity," commented His Highness Sheikh Hamdan.
وجهنا بالتوسع في المشروع الواعد لنشر نموذج تعليمي متميز يتم تنفيذه بالشراكة بين الحكومة والقطاع الخاص لتقديم إضافة جديدة تدعم المنظومة التربوية والتعليمية الشاملة في دبي ببيئة جاذبة ومشجعة على التحصيل الدراسي بأسلوب متطور يراعي احتياجات الطفل ويصقل مواهبه ويشجعه على النجاح pic.twitter.com/aCzWXzr0ym

— Hamdan bin Mohammed (@HamdanMohammed) September 26, 2021
Additionally, the Dubai Schools project aims to provide access to modern education in science and technology at an affordable cost.