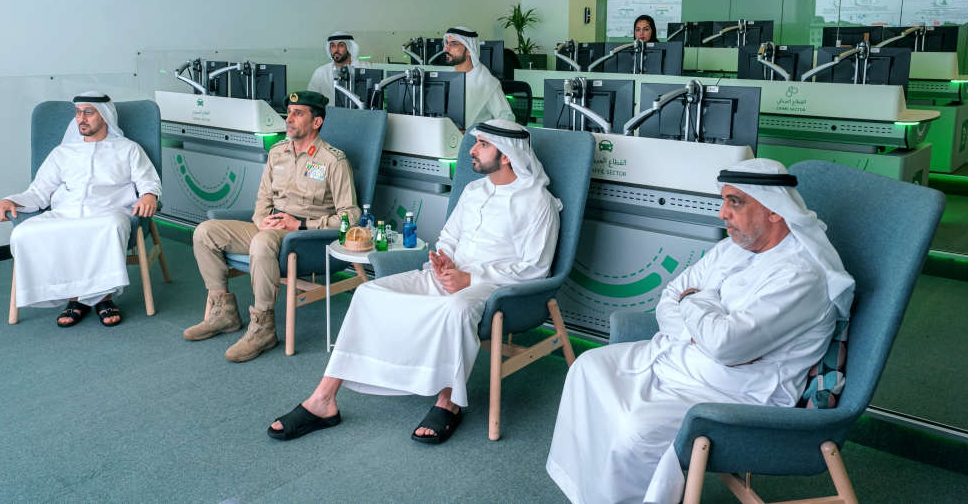 @DXBMediaOffice/ X
His Highness Sheikh Hamdan bin Mohammed bin Rashid Al Maktoum, Dubai's Crown Prince and Chairman of The Executive Council of Dubai has praised Dubai Police for its efforts to ensure the highest standards of security and safety.
During a visit to the Dubai Police Officers club on Wednesday, Sheikh Hamdan reviewed the force's community service initiatives and projects aimed at combating crime and enhancing public safety.
He lauded Dubai Police's use of advanced technology and highly trained personnel, and also emphasised the role of female officers in reinforcing the overall security framework.
His Highness interacted with teams of the General Department of Anti-Narcotics, praising its achievements as well as capabilities in harnessing artificial intelligence in its operations, in addition to its collaboration with international partners.
During a visit to the Dubai Police Officers Club, I looked at @DubaiPoliceHQ's unique projects and initiatives. Guided by a vision to achieve the highest global standards of security, we continue to work towards strengthening Dubai's stature as one of the world's safest cities.… pic.twitter.com/aSSuYApQvy

— Hamdan bin Mohammed (@HamdanMohammed) September 6, 2023
Sheikh Hamdan commended the 'Oyoon' project, which aims to create an integrated security system, weaving in sophisticated technologies and artificial intelligence features to prevent crime, reduce traffic-related deaths and curb negative incidents.
The project has the support and participation of government, semi-government and private sector entities.
He also reviewed the 'Naseej' initiative, one of Dubai Police's key projects aimed at addressing negative behaviour among students.
His Highness interacted with Lieutenants Shamaa Al Buflasa and Dana Al Souri, who recently became the first female police officers from the UAE to graduate with distinction from the prestigious Police Academy of the New York Police Department (NYPD).
He praised their achievements, highlighting them as examples of the UAE's commitment to empowering women.
During the visit,@HamdanMohammed reviews major achievements of the General Department of Anti-Narcotics,commends the 'Oyoon' project aimed at leveraging advanced technologies to prevent crime and reviews 'Naseej' initiative focused on addressing negative behaviours among students pic.twitter.com/d4p6IiMhmu

— Dubai Media Office (@DXBMediaOffice) September 6, 2023
.@HamdanMohammed praises the significant role of female officers; meets Lieutenants Shamaa Al Buflasa and Dana Al Souri, who recently became the first UAE female police officers to graduate with distinction from the prestigious Police Academy of the New York Police Department. pic.twitter.com/sE3GS8s9aJ

— Dubai Media Office (@DXBMediaOffice) September 6, 2023