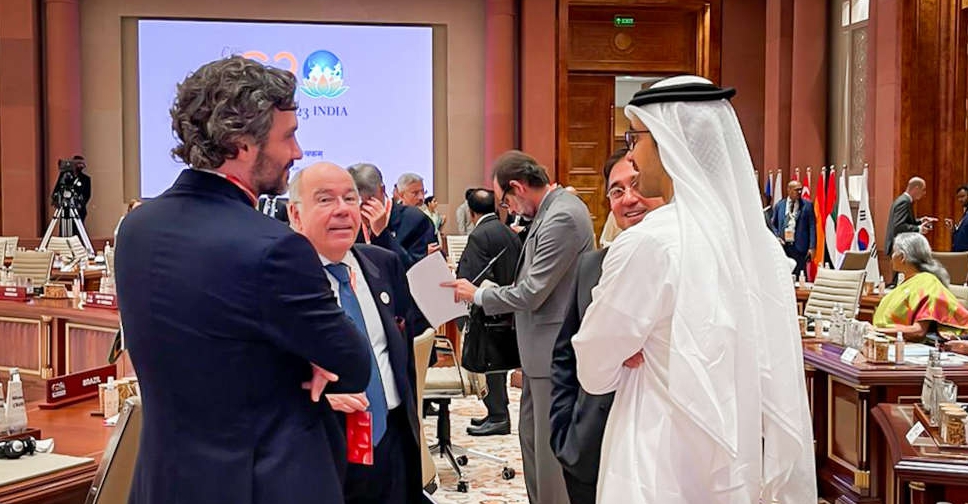 WAM
His Highness Sheikh Abdullah bin Zayed Al Nahyan, Minister of Foreign Affairs, has praised the G20 summit's outcomes, hailing India's presidency as the most ambitious yet in the group's history.
His Highness emphasised the importance of the summit, which he said set forth ambitious visions and innovative, comprehensive initiatives that demonstrate the positive impact of collective multilateral international action to benefit humanity.
Sheikh Abdullah congratulated India on its success, appreciating New Delhi's role in stimulating international efforts to face all challenges at the regional and international levels.
His Highness made the comments as he attended the One Future session which explored the need for collective action and the use of emerging technologies to address current and future challenges.
He stressed the need to harness all available resources to create a prosperous and sustainable future for generations to come.
The minister said the UAE is looking forward, during its hosting of 28th Conference of the Parties to the UN Framework Convention on Climate Change (COP28) in November-December, to work with all countries of the world in order to make a major advance in international multilateral action on climate change.
Sheikh Abdullah then witnessed the ceremony of handing over the presidency of the G20 to Brazil.
The session was attended by Reem al Hashimy, Minister of State for International Cooperation, and Ahmed bin Ali Al Sayegh, Minister of State.