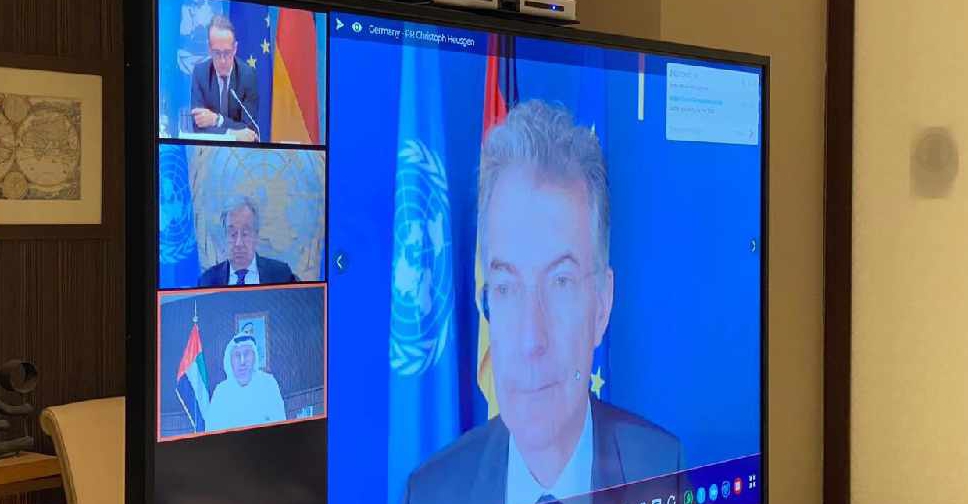 Twitter/(@AnwarGargash)
The UAE's Minister of State for Foreign Affairs, Dr Anwar Gargash, has stated that "many positive initiatives" are being witnessed in support of the UN-led process in Libya.
Dr Gargash made the remarks in a social media post following his attendance at the second sitting of the Berlin Conference.
The virtual gathering brought together UN Security Council members, neighbouring states, the African Union, the EU and the Arab League.
The Minister noted that the UAE is "working with the international community to support a political roadmap to ensure the unity and stability of brotherly Libya through a comprehensive and sustainable solution."
Dr Gargash added that he had also renewed "the UAE's call for the international community to take practical and serious steps that support the United Nations."
جدّدت اليوم خلال الاجتماع الوزاري حول ليبيا وضمن مسار برلين دعوة دولة الإمارات للمجتمع الدولي لاتخاذ خطوات عملية وجادة تدعم جهود الأمم المتحدة للحل السياسي في ليبيا. pic.twitter.com/zqqWzmKx43

— د. أنور قرقاش (@AnwarGargash) October 5, 2020