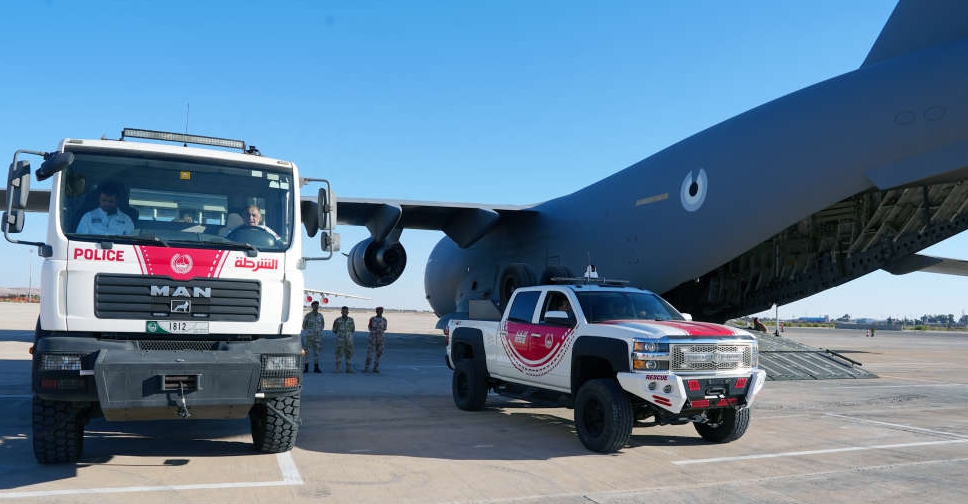 WAM
Five planes, carrying three rescue teams and medical aid, arrived at Libya's Benina Airport as part of the air bridge launched by the UAE to help those affected by the devastating floods. 
The 64-member emergency crew will start assisting Libyan authorities in the search and rescue mission to find thousands who went missing in the floods.
So far, the UAE has sent 200 tonnes of relief aid via eight aircraft to the African nation.
It is part of efforts by the UAE government to support the country after Storm Daniel wrecked havoc killing thousands and destroying infrastructure.
Thousands of people have been confirmed dead, with the Libyan authorities saying the toll could reach 20,000.