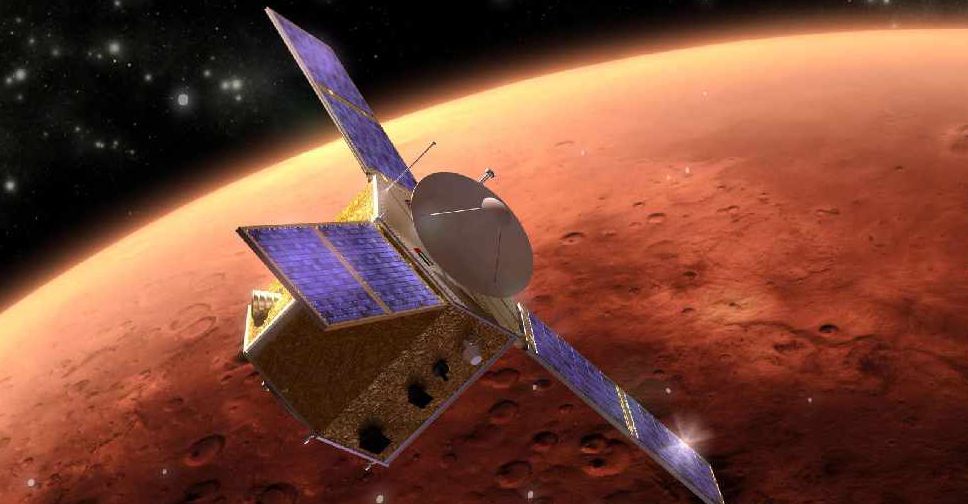 WAM
A series of educational and outreach programmes are being put together by the Emirates Mars Mission (EMM) to inspire young scientists and engineers.
They are being rolled out as part of the 'Generation Hope Initiatives' launched by the UAE Space Agency and Mohammed Bin Rashid Space Centre.
The interactive sessions will feature webinars and workshops to promote space science education and research.
A Teacher Ambassador Programme will also be held to support STEM educators in the UAE's schools.
The sessions will be running between November 2020 and January 2021.
.@HopeMarsMission launches Generation Hope Initiatives. Held between November 2020 until January 2021, it provides an avenue for qualified youth and interested individuals to develop an interest in the space science field.https://t.co/Dhqje715WF pic.twitter.com/uwT1ihlRMw

— Dubai Media Office (@DXBMediaOffice) November 2, 2020
Webinars
Hope's Science Journey webinars series will be held throughout the month of November. It will provide a scientific overview of the mission, introduction to Mars visualization tools, information on EMM science data access, and more.
The introductory session will be held on November 1 and 4, while an in-depth session will be held the following week. Registrations are now open for both sessions.
In addition, bi-weekly webinars in English and Arabic will be held with the Emirates Mars Mission team to highlight different concepts in space systems and showcase the team members' roles in the mission.
Hope Camps
Generation Hope will be running two camps in December and January.
The first is a five-day Generation Hope Camp in December that will include workshops for middle and high school students aged 12 to 18 years old, focusing on Mars and related science topics, and the latest updates on the EMM.
The second is a two-day intensive camp titled 'A Journey to Mars' that will be held for distinguished undergraduates in STEM fields, where the EMM Science Team will share their experience and expertise as well as insights about important scientific topics related to the mission and Mars research.
Teacher Ambassador Programme
The annual Teacher Ambassador Programme (TAP), now in its fifth year, is designed to fully equip STEM educators from different schools in the UAE to serve as 'ambassador teachers' at EMM educational initiatives.
EMM will provide the teachers with the knowledge and material required to educate and train a new generation of space scientists and engineers.
The programme will also launch a competition in December 2020. Titled 'Newton STEM Challenge', it aims to utilise teachers' creativity in the process of activities development. The teachers will need to design a game, experiment or activity to explain Newton's laws of motion based on their current curriculum's learning objectives.
"Reaching Mars is not the final goal, but it's the means for us to build a culture built on research, exploration, and innovation. At the same time, these outreach programmes provide the mission team with an opportunity to share its knowledge and experience with the next generation," said Omran Sharaf, Project Director of the Emirates Mars Mission.
Building Scientific Efforts
Also held under the Generation Hope Initiative is the Research Experience for Undergraduates (REU) Programme, designed to offer Emirati students specialising in science and engineering an opportunity to gain practical and research-based experience at distinguished space science facilities in the UAE and abroad.
Students will be mentored by EMM's science team, as well as local and international scientists in the field of space science. Scheduled for next summer, registration for the seventh edition of the REU will open soon.
We are pleased to announce the #GenerationHope initiatives; a series of educational & outreach programmes, put together by the #EmiratesMarsMission teams. Our aim is to inspire youth and provide an avenue for scientists... pic.twitter.com/mJfyNVAMoF

— Hope Mars Mission (@HopeMarsMission) November 2, 2020