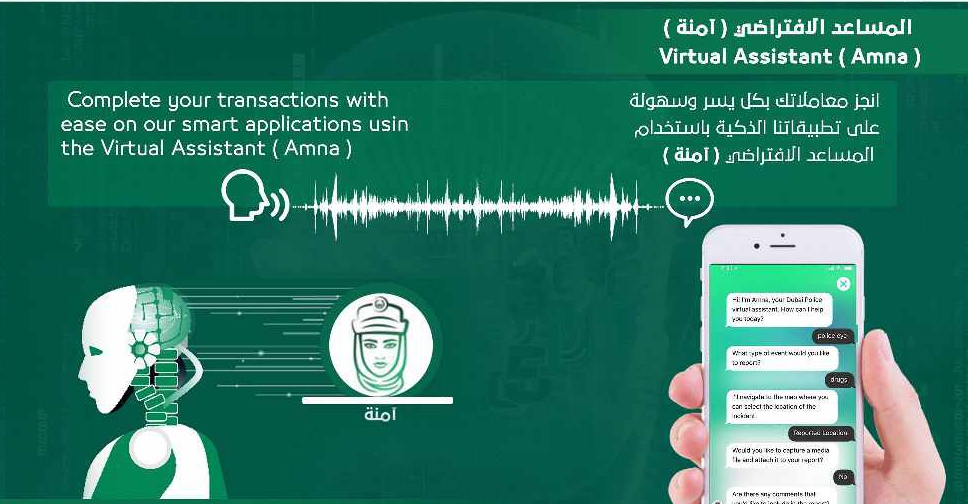 Facebook / Dubai Police
The Dubai Police AI-enabled virtual assistant 'Amna' has handled 14,132 inquiries from customers since January 2020.
Launched in 2018, Amna is a service by Dubai Police to assist members of the public using voice commands to complete transactions.
Amna allows customers to save time and effort, according to Brigadier Khalid Nasser Al-Razooqi, Director of the General Department of Artificial Intelligence at Dubai Police.
"The General Department of Artificial Intelligence cooperated with other departments in Dubai Police to enable customers [to] get the services at the push of a button of their smart devices, utilising the latest AI technologies that came in line with the directives of Dubai Smart Government," Brigadier Razooqi added.
Some of the services on offer include a Police Clearance Certificate (Good Conduct Certificate), Traffic Status Certificate, and Traffic Clearance Certificate Details.
It also can assist customers to pay traffic tickets, get traffic alerts, report suspicious behaviour via "Police Eye", request status updates, and home security advice.
Customers can also inquire about Dubai Police services and the nearest police station, provide feedback and send complaints.
Amna is bilingual, speaking both Arabic and English.