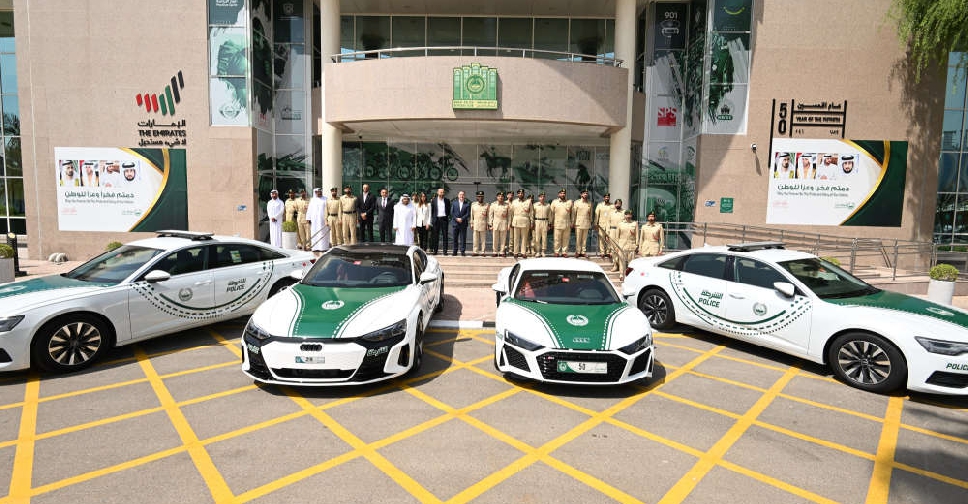 @DubaiPoliceHQ/ X
Dubai Police have taken delivery of 100 Audi RS e-tron GTs boosting its luxury fleet of patrol cars.
The electric cars have a battery range of 488 km and can be charged quickly thanks to state-of-the-art 800 V technology.
It will also be able to communicate directly to the force's command centre via cutting-edge technology inside.
Dubai Police first unveiled the vehicles back in May during the Arabian Travel Market and plans to add 400 electronic vehicles to its fleet over the next five years, starting with the new Audis.
The Dubai Police's luxury fleet already contains Aston Martins, Bentleys, Mercedes, Maseratis and Cadillacs.