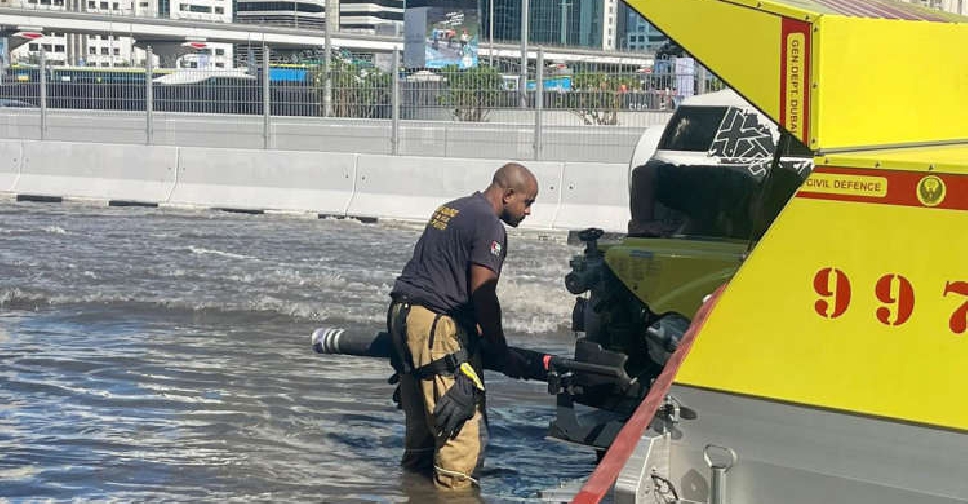 Authorities in Dubai have stepped up efforts to address the impact of current weather conditions and clear water from the streets.
The ground operations are being carried out by the municipality, the police, the civil defence and the roads and transport authority.
Their emergency response teams have been using tankers and portable pumps to drain excess water and sand from internal streets and major roads.
.@DubaiPoliceHQ are working to manage traffic and ensure smooth flows amidst the current weather conditions. #Dubai pic.twitter.com/0m3ZbN7a3P

— Dubai Media Office (@DXBMediaOffice) November 17, 2023
.@DMunicipality teams have intensified efforts to address the impact of current weather conditions and clear water from the streets to ensure safety. #Dubai pic.twitter.com/FpcIyxVxtI

— Dubai Media Office (@DXBMediaOffice) November 17, 2023
.@rta_dubai has deployed teams to restore normal traffic movement by draining water from the streets in cooperation with other government entities and its partners. #Dubai pic.twitter.com/5DtLSMtU6Q

— Dubai Media Office (@DXBMediaOffice) November 17, 2023
جانب من الجهود الميدانية لفرق الدفاع المدني في دبي للتعامل مع الحالة الجوية السائدة وتقديم الدعم بما يضمن سلامة الجميع. pic.twitter.com/SqovzK1a0h

— Dubai Media Office (@DXBMediaOffice) November 17, 2023