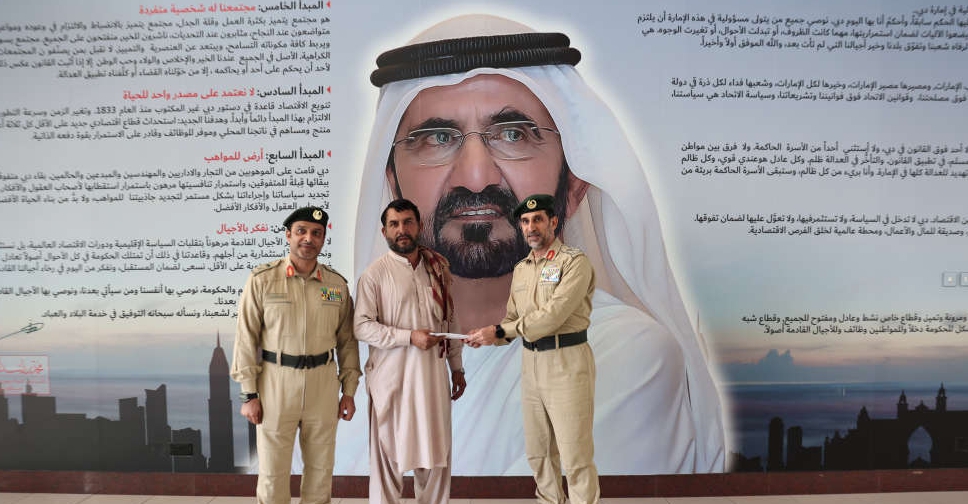 A Pakistani national has been honoured for managing traffic flow at a busy intersection in Dubai until police patrols arrived.
Abbas Khan Bhatti Khan was honoured by Lieutenant General Abdullah Khalifa Al Marri, Commander-in-Chief of Dubai Police, who praised his quick action and commitment towards the community.
A video of Khan, which went viral, shows him directing traffic at a junction where the signal appears to be non-operational.
"The quick action of Mr. Abbas Khan reflected his commitment towards the community and contributed to enhancing public safety for road users," Al Marri said.
Khan was honoured in the presence of Major General Saif Muhair Al Mazroui, Director of the General Department of Traffic at Dubai Police, and a number of police officers.
He expressed his appreciation to the Dubai Police for recognising his good deed and honouring him.