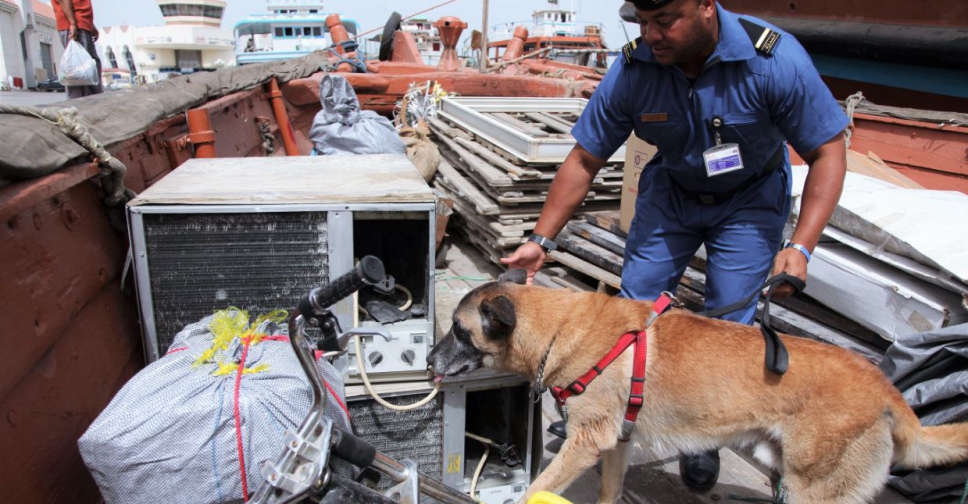 @DubaiCustoms/ Twitter
Dubai Customs have foiled two attempts to smuggle 34 million narcotic pills
The authority seized the illegal substances from two separate locations in an operation named 'Double Strike'.
The Sea Customs Centers Management at the Jebel Ali & TECOM Customs Centre thwarted an attempt to smuggle 32.8 million narcotic pills, which were hidden in a shipment containing foodstuff and medical equipment, coming from an Asian country.
In a separate raid, inspectors at the Deira Wharfage Customs Center, using smart customs submarines, seized 1.2 million captagon pills, weighing 227.8 kg.
The Sea Customs Centers Management at #DubaiCustoms thwarted the smuggling of 32.8 million #narcotic pills, which were hidden in a shipment coming from an Asian country, containing foodstuff and medical equipment at #JebelAli & TECOM Customs Center#Safe_Nation #BorderSecurity pic.twitter.com/zeJ8pZfHI0

— جمارك دبي | Dubai Customs (@DubaiCustoms) March 1, 2023
Inspectors were also able to seize 1.2 million #captagon pills, weighing 227.88 kg coming from an Asian country to #Deira Wharfage Customs Center. The Smart Customs Submarines were used to uncover the hauls#DubaiCustoms #Safe_Nation #BorderSecurity #Syaj pic.twitter.com/UTdPPAgKlo

— جمارك دبي | Dubai Customs (@DubaiCustoms) March 1, 2023