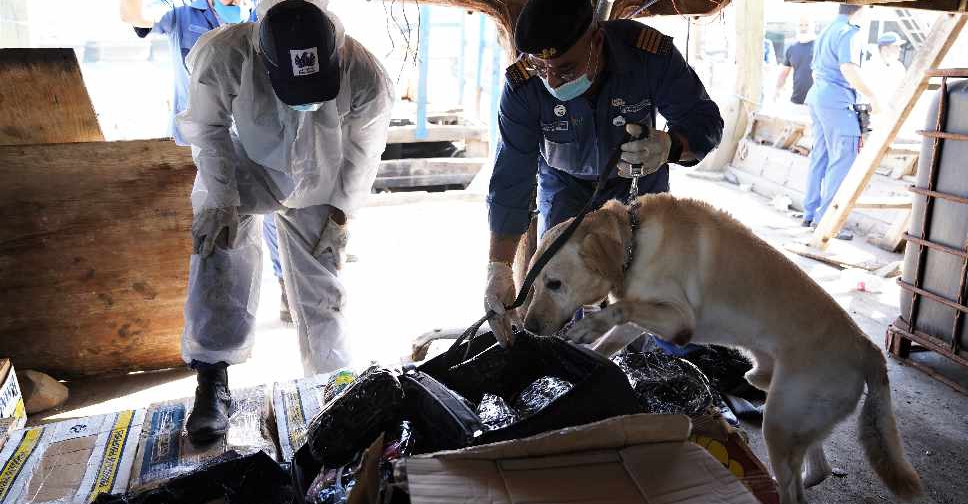 WAM
Dubai Customs officers have foiled the largest narcotics smuggling operation at coastal borders to date, seizing 662 kg.
Several different kinds of drugs were found on board a dhow.
The operation was carried out by the Creek and Deira Wharfage Customs Center, under the Sea Customs Management.
The vessel had been monitored prior to its arrival in Dubai.
Aided by the customs control team Siyaj, the customs operations room at the Sea Customs Center Management studied and analysed all of the intelligence data regarding the suspicious shipment while it was still at sea.
The Siyaj initiative is the first integrated control 24/7 system in the world. Its rapid intervention teams use Artificial Intelligence, drones and the K9 sniffing dog unit.
The dhow was flagged as "very high risk" and was tracked as it made its way into port.
Search teams boarded the vessel and armed with the latest endoscopic technology and sniffer dogs, they discovered the narcotics hidden inside.
Commenting on the haul, Ahmed Mahboob Musabih, Director General of Dubai Customs said, "As part of our strategic role in protecting the society, we stand firm and alert against any smuggling attempts through different borders. This new seizure is an example of how efficient our people work in these difficult times in which we face the spread of the covid-19."
Abdullah Busnad, Executive Director of Customs Inspection Division at Dubai Customs added, "We have developed our customs inspection and examination capacities to a highly progressive level, and this helps us easily target and intercept high-risk shipments. Siyaj, our recently launched advanced control system, has helped augment the efforts in thwarting any smuggling attempts."