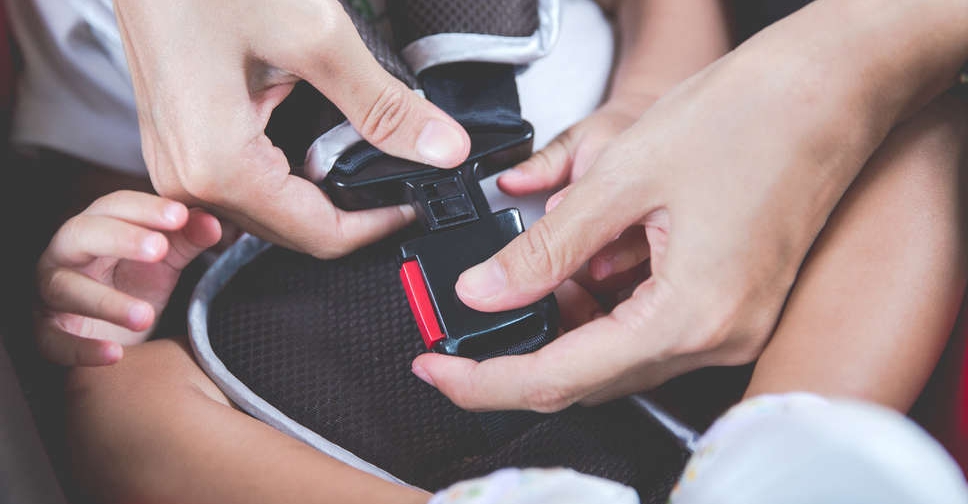 Dubai Police are reminding parents about the importance of having a proper child seat in their vehicles to keep children safe.
They have launched a safety drive to highlight the risks involved in failing to buckle-in kids or leaving them in the front seat.
The initiative also aims to raise awareness about choosing and installing the right type of seat, depending on the child's age, weight and height.
Free child safety seats will be distributed to parents in various regions of the emirate during the course of the campaign.
As per the rules, children under the age of 10 or less than 145 cm in height should not be seated in a car's front seat.
The offence is punishable with a fine of AED 400.
Major General Saif Muhair Al Mazroui, Director of the General Department of Traffic at Dubai Police, pointed out that leaving or holding a child in the front seat is a hazardous and illegal practice that endangers the child's life and safety.
He added that the Department recorded 47 accidents in the past ten months, resulting in the death of two children and injuries of varying severity to 45 others.