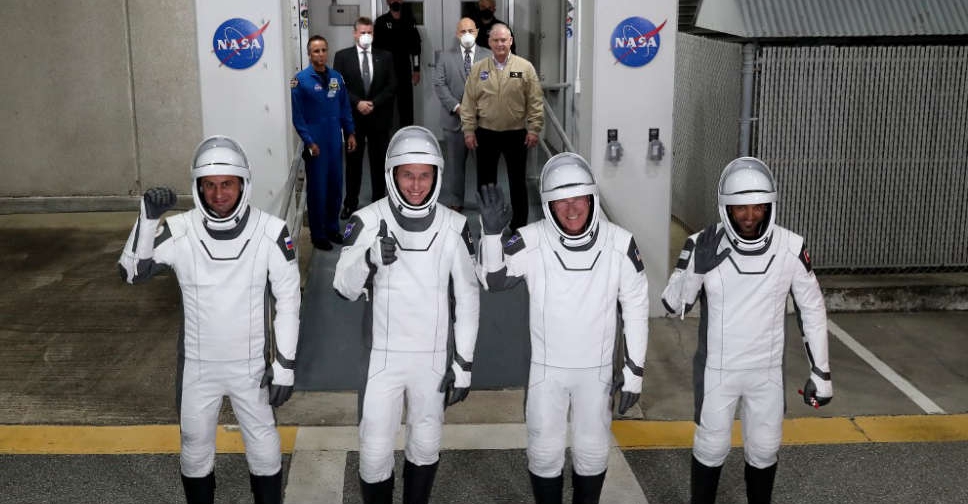 Twitter
Emirati astronaut Sultan Al Neyadi is all set to embark on a historic six-month mission aboard the International Space Station on Monday.
As the preparations for the momentous event unfold, Director General of the Mohammed Bin Rashid Space Center, Salem Al Marri, who is present on the ground, shares insights into the emotions and mindset of Al Neyadi and the rest of the crew in an interview with Dubai Eye 103.8's The Agenda.
Al Marri explains how the morning will play out and what their schedule looks like:
On the eve of the mission, Al Neyadi received a call from UAE President His Highness Sheikh Mohamed bin Zayed Al Nahyan.
The UAE leader expressed his pride in Al Neyadi, saying, "We are delighted with you, and we invest in the likes of you."
The longest Arab space mission in history launches in less than 5 hours.

The live coverage will begin from 7:15 AM (UAE time) while the mission will launch at 10:45 AM.

Link to the live coverage: https://t.co/tx0n331zSQ#UAE2space#TheLongestArabSpaceMission pic.twitter.com/QojsgW6NtR

— MBR Space Centre (@MBRSpaceCentre) February 27, 2023