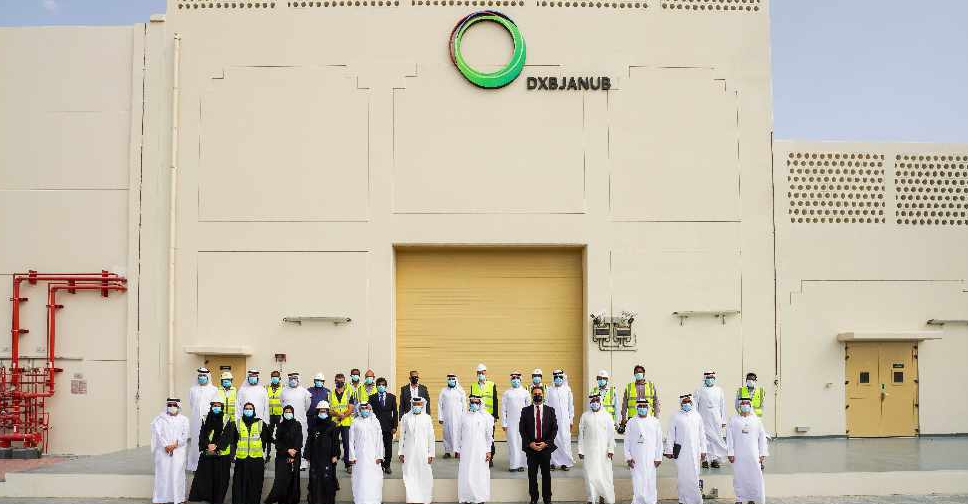 @DXBMediaOffice/ Twitter
Dubai Electricity and Water Authority (DEWA) inaugurated 20 new electricity substations in 2020, as part of efforts to ensure reliable and efficient utilities services in the emirate.
The move includes a 400 kV substation in Dubai South with a conversion capacity of 2020 megavolt-amperes (MVA), and nineteen 132 kV substations in several areas across Dubai with a conversion capacity of 2700 MVA.
The total cost of the substations is AED 2.6 billion.
"All substations are implemented according to the highest standards of quality, efficiency, and safety and use the latest digital technologies. This supports DEWA's efforts to enhance digital transformation across all its services and operations," said Saeed Mohammed Al Tayer, MD & CEO of DEWA.
Hussain Lootah, Executive Vice President of Transmission Power at DEWA, said that implementing the substations in 2020 went according to plans despite the restrictions imposed by COVID-19.
He added that the total number of 400 kV substations in Dubai is 23 with four new substations under construction, while the total number of 132 kV substations is 302 substations with another 42 under construction.
.@DEWAOfficial inaugurates 20 new substations in 2020 with investments totalling AED2.6 billion. #Dubai https://t.co/R0nB2mPvG0 pic.twitter.com/3qaY9WianA

— Dubai Media Office (@DXBMediaOffice) November 7, 2020