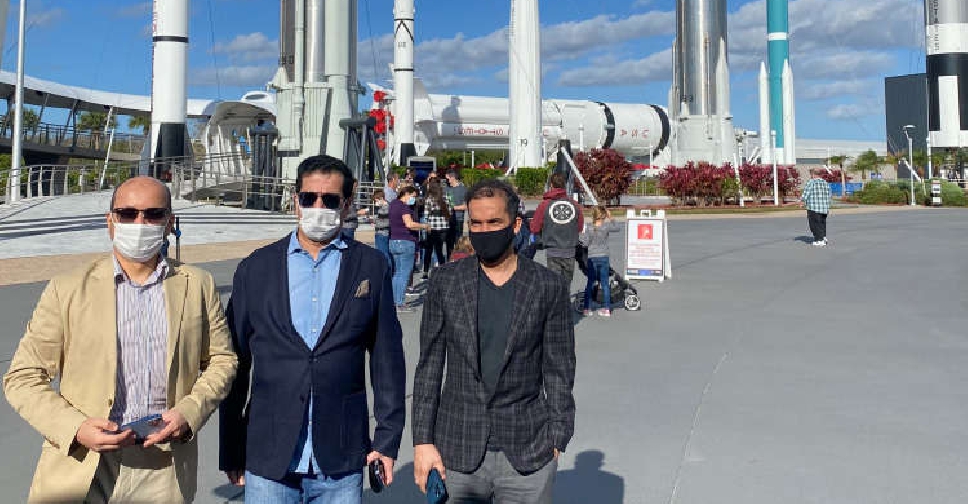 Supplied: DEWA
Saeed Mohammed Al Tayer, MD & CEO of Dubai Electricity and Water Authority (DEWA), is leading a delegation to Florida ahead of the DEWASAT-1 launch.
It is part of DEWA's Space-D Programme, which was inaugurated in January 2021.
If all goes to plan, the DEWASAT-1 nanosatellite will be launched by the SpaceX Falcon 9 rocket from Kennedy Space Center on Thursday, January 13 at 7:30pm UAE time.
The delegation was taken on a tour that comprised the US Astronaut Hall of Fame, the NASA Now gallery and the Atlantis Space Shuttle Launch Experience.