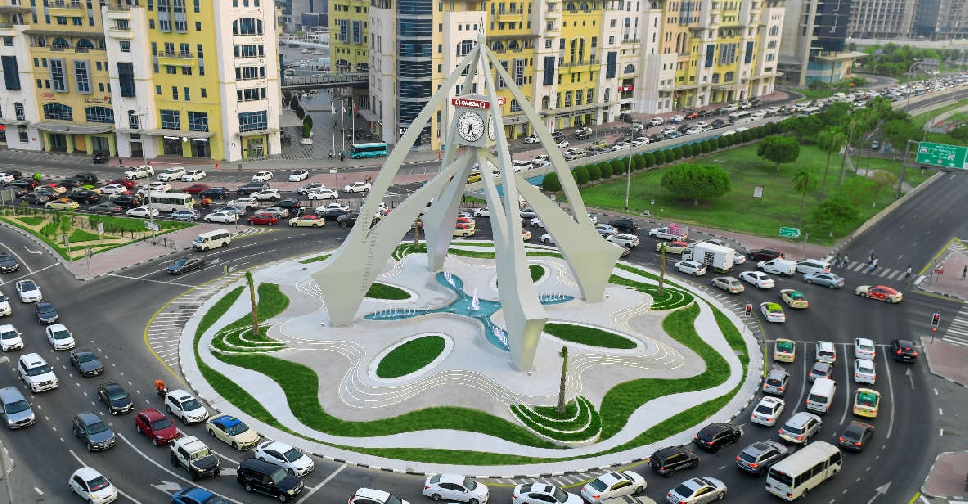 Supplied
An iconic landmark in Dubai has been redeveloped at a cost of AED 10 million.
The transformation of the Clocktower Roundabout in Deira marks a significant milestone in the enhancement of Dubai's urban landscape.
The project, which commenced in May 2023, has helped transform the area aesthetically while preserving its historical and cultural significance.
The centerpiece of this revitalised structure is a magnificent water fountain, which now features a fresh and contemporary design.
"We completed the development of the Clock Tower Roundabout in Deira, one of the most prominent engineering and architectural landmarks in Dubai on schedule, giving it a new facade with modern designs that are aligned with the nation's cultural and historical character and the city's status as a vibrant creative hub," said Dawoud Al Hajri, Director General of Dubai Municipality.
.@DMunicipality has completed the highly anticipated Clock Tower Roundabout Development Project in Deira at a cost of AED10 million, marking a significant milestone in the enhancement of #Dubai's urban landscape. The project, which commenced in May 2023, has brought about a… pic.twitter.com/J4EGtYFsNJ

— Dubai Media Office (@DXBMediaOffice) August 31, 2023
The project included the renovation of floors and the implementation of a new design for the water fountain that facilitates flexibility in controlling water levels and using multicoloured lighting.
The structural framework of the roundabout was also repainted, featuring unique elements such as precast concrete pebbled wash and three-dimensional design.
Sustainable agricultural elements have been integrated by planting 'Ground Cover Sisifium' in the inland basins, while the surroundings have been beautified with Washingtonia palms positioned near the clock tower's pillars, complemented by three tiers of wildflowers that create unique colour patterns.
Meanwhile, the roundabout's new lighting system includes mapping and three-dimensional formats, as well as photographic displays that can be used during national ceremonies and events.
"The newly designed water fountain is congruent with the clock tower's architecture. Its four limbs extend symmetrically, opposite to the tower's columns," said Bader Anwahi, CEO of the Public Facilities Agency.
"The fountain features a multi-tiered arrangement of nozzles on the clock tower's limbs, each angled uniquely to create a hierarchical structure. Central nozzles rise intersectionally, reaching heights of up to five metres. Each nozzle is equipped with RGB lighting, offering a medley of pre-programmed colours. A smart fountain sensor adjusts the height of the water jets to respond to variations in wind intensity," he added.