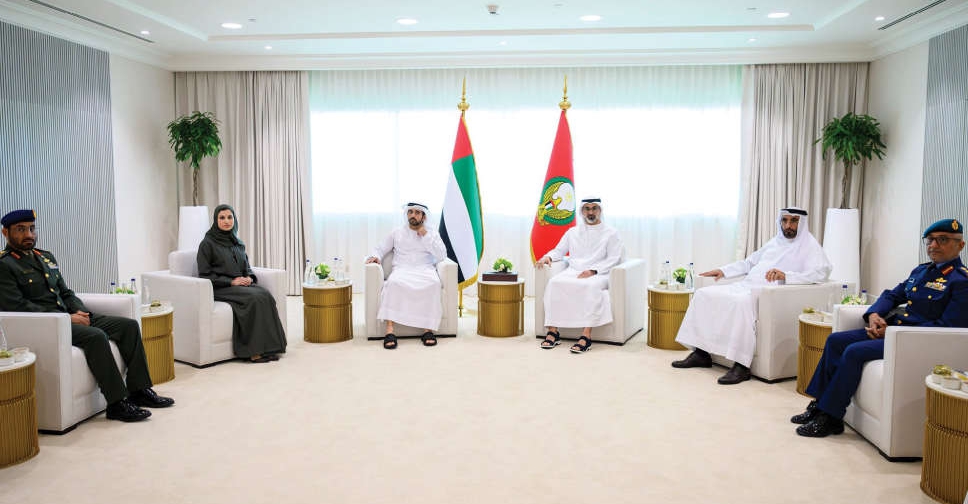 His Highness Sheikh Khaled bin Mohammed bin Zayed Al Nahyan, Crown Prince of Abu Dhabi and Chairman of the Executive Council of Abu Dhabi, and His Highness Sheikh Hamdan bin Mohammed bin Rashid Al Maktoum, Crown Prince of Dubai and Chairman of the Executive Council of Dubai, have launched the implementation phase of the UAE's "Sirb" radar satellite constellation project.
It marks another historic milestone in the development of the UAE's space sector.
Their Highnesses were briefed on the objectives of the project and the advanced technology that will be developed in the satellites. They also learned about the mechanism of developing, manufacturing and operating satellites by a national industrial alliance under the supervision of the Emirates Space Agency.
The first satellite is scheduled to be launched in 2026, and it will complement the country's investment in remote sensing technologies, which serve different sectors with various satellite images.
The radar satellite has the ability to photograph during the day and night in various weather conditions, which increases the country's remote sensing capabilities.
The project is the first of its kind to develop a swarm of radar satellites that use modern imaging technology day and night, in all weather conditions, with an accuracy of one metre.
The project aims to achieve a wide range of goals that will enhance the UAE's efforts to find solutions to the challenges related to climate change and environmental sustainability, contribute to urban development, work to integrate efforts, and support confronting disasters, food security challenges, and others, using qualified UAE professionals and Emirati companies.
In addition it will encourage partnerships with international institutions and provide incentives to them, as an extension of the Economic Space Zones project, which aims to consolidate the UAE's position as a global centre for talent, investment and innovation.
Khaled bin Mohamed bin Zayed and Hamdan bin Mohammed bin Rashid have launched the development phase of radar satellite constellation (Sirb) project, which will see the development of advanced imaging satellites under the supervision of the UAE Space Agency. pic.twitter.com/tZl7fBfdN8

— Dubai Media Office (@DXBMediaOffice) November 19, 2023