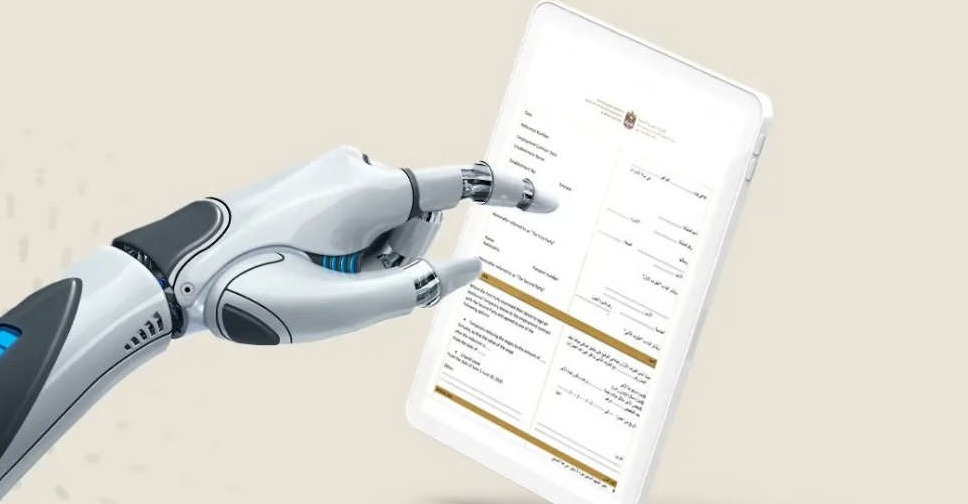 The UAE's Ministry of Human Resources and Emiratisation (MoHRE) has launched an automated system to complete employment contracts without human intervention.
The initiative will help reduce the duration per transaction from two days to just 30 minutes, while also minimising human error.
MoHRE said more than 35,000 contracts have been processed in the first two days of the launch of the new system.
These include new and renewed employment contracts, which were approved after the verification of the signatures of both parties.
The smart system aligns with the National Artificial Intelligence Strategy 2031, which aims to position the UAE as a global leader in artificial intelligence (AI) by developing an integrated framework to be adopted in vital areas.
The Strategy was adopted by the UAE Cabinet in October 2017 with the aim of enhancing government performance, accelerating transactions, and developing innovative working environments.
It will also focus on making the UAE government the first in the world to invest artificial intelligence across vital sectors and provide 100 per cent of its first-line services through AI.
#MOHRE launched an automated system to complete employment contracts without human intervention in 30 minutes instead of 2 days. The Ministry also announced the completion of more than 35,000 smart contracts in the first two days of this new system's launch. #UAE pic.twitter.com/xCqspQJg9Y

— وزارة الموارد البشرية والتوطين (@MOHRE_UAE) December 6, 2022