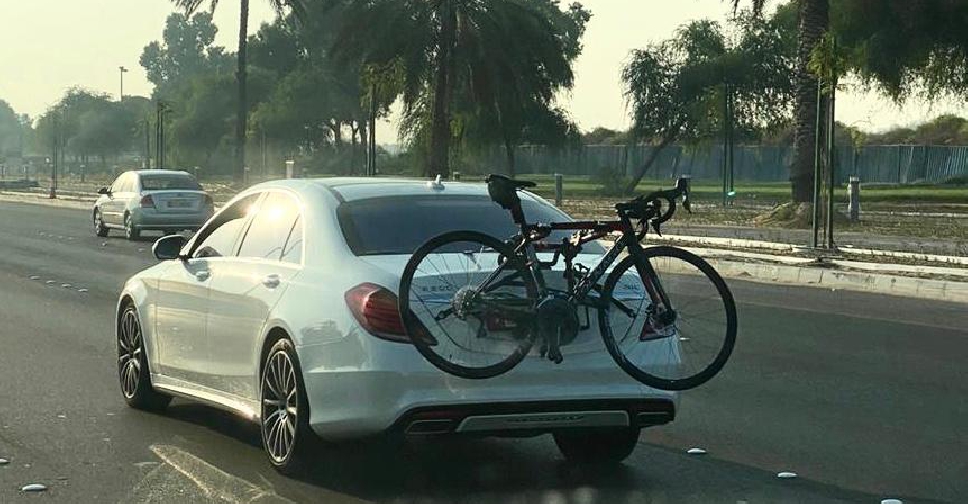 Supplied
Police in Abu Dhabi have called on motorists to ensure their vehicle plate data is always visible.
They are reminding drivers not to conceal the plate with a bike rack or any other objects.
Patrolling will be intensified in the coming days to keep an eye on violators.
As per the federal traffic law, there's a AED 400 fine for driving with unclear number plates.