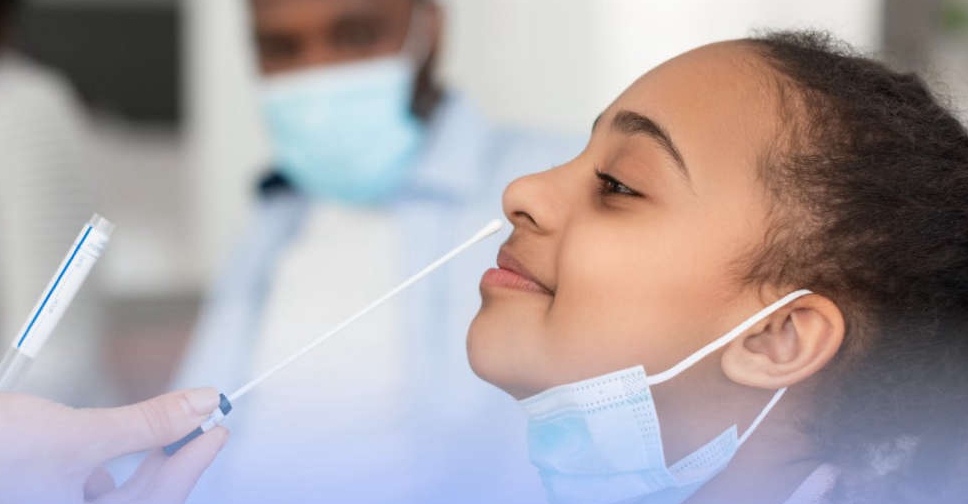 @ADEK_tweet/ Twitter
COVID-19 PCR tests for students and educators in Abu Dhabi will now be provided on school campuses.
The initiative will make it easier for staff and pupils to meet routine testing requirements in the emirate as they will no longer be required to visit external testing centres.
Trained health professionals will conduct on-campus nasal and saliva PCR tests from September 7, under the partnership between the Abu Dhabi Department of Education and Knowledge (ADEK) and the Department of Health- Abu Dhabi (DoH).
The on-campus PCR test programme will make school operations more efficient by minimising the impact on students and educators for potentially missing routine test dates and ensuring continuity of teaching and learning.
As per the National Crisis and Emergency Management Authority's (NCEMA) recent directive, students must undertake routine COVID-19 PCR tests during the new academic year, with the testing frequency defined by criteria based on age and vaccination status.
Nasal PCR or saliva test will be available for students within target age categories.

Private and Charter Schools will inform parents of each school's testing schedule.#EmpoweringMinds#EmpoweringEducation pic.twitter.com/Le8vwbBgYl

— التعليم والمعرفة (@ADEK_tweet) September 2, 2021